Share this item with your network:
Strategic insight for health IT leaders

ra2 studio - Fotolia
Healthcare cloud concerns diminish but not yet fully resolved
As long-standing worries dissipate, hospitals more frequently approach cloud computing with greater confidence. Cost and scalability benefits have proved to be strong motivators.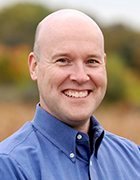 By
Healthcare cloud concerns aren't all that different from the rifts in other industries that caused heated debate and raised many important questions to which most of us can relate.
"You put my checking account information up in the cloud?"
"What do you mean I don't need that paper map of San Francisco in my glove compartment?"
"My 1980s Journey songs are all stored virtually?"
These scenarios generally turned out well, however, thanks to a combination of people coming to realize the advantages of cloud computing, willing to accept change and constantly monitoring performance. Now, it's health IT professionals who find themselves taking a deep breath before moving clinical matters into the cloud.
Pros now outweigh cloud's cons
Yes, progress is wonderful -- and a bit scary, too. However, healthcare has finally reached a point where a hospital is comfortable telling its patients -- i.e., its customers -- that their medical records, lab tests and clinical billing information are generally safe in the cloud. Well-known benefits of using the cloud include the following:
Third-party vendors can maintain hardware and server space and therefore save hospitals money.
Services can be scaled up or down quickly in response to demand.
Old applications potentially can be supported in new ways.
The healthcare cloud also brings other potential advantages, such as more capably viewing patients through the lens of population health management and value-based care.
Tackling healthcare cloud concerns
The May issue of SearchHealthIT's Pulse explores healthcare's wider acceptance of cloud computing and what that mindset means for other technologies. Our cover story examines hospitals that are using a hybrid cloud approach, whereby cloud and traditional on-premises technologies co-mingle. Hospitals might still be wary of long-standing cloud security issues, but they see promise in getting various kinds of data onto a single online platform. Another feature looks at healthcare cloud concerns surrounding mobile devices, particularly when clinicians are up to their necks in technology and may not welcome additional security precautions.
As hospitals move ahead with cloud options, I think back to other technological advances that gave health IT professionals pause, such as migrating from paper to electronic health records or utilizing telemedicine. As with those technologies, a careful, methodical approach to the cloud will best serve healthcare organizations as they balance convenience and improved IT performance with safeguarding precious patient data.
Dig Deeper on Health care cloud architecture