Share this item with your network: Strategic insight for health IT leaders

iSTOCK/GETTY IMAGES
Manage
Learn to apply best practices and optimize your operations.
Healthcare CIOs bystanders in ACO saga
Accountable care organizations could hold the key to transforming U.S. healthcare, but it all depends on whether a spate of technologies will help cut costs and lead to better patient health.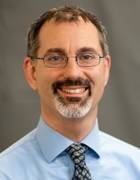 By
It's still early days for accountable care organizations, an idea legislated through the Affordable Care Act. ACOs are the codification of the idea that physicians should be rewarded for their patients' wellness and not for episodes of sickness.
Can it be codified? Can it be quantified? Can it be reimbursed equitably? Like healthcare CIOs and the teams reporting to them, we're all just witnesses to the story unfolding, and we have little political influence on continued funding for ACOs.
A side effect, policymakers believe, is that ACOs will force healthcare providers to innovate, compelling them to take on some of the risk that payers have borne over the last century. Such innovation might be the pill U.S. healthcare needs to heal itself: improving care quality while slashing workflow inefficiencies for which providers are currently rewarded in the fee-for-service payment model.
Enter health IT. CIOs and physician leaders at healthcare providers can help implement technologies to cut fat out of workflows, using hardware and data systems to reduce the number of unnecessary doctor or emergency room visits. They can catch patients in trouble before a complication leads to a return hospital admission.
This issue of Pulse examines some of these tools, from data analytics fueling new ACO workflows to telemedicine systems opening up bed space and helping spread scarce specialists to larger patient populations. Patients themselves have a stake in their own health, our resident expert Joseph Kim, M.D., examines in a piece on the gamification of personal healthcare apps.
Some health IT leaders believe that these gains in efficiency will happen through cloud services shared and honed through the experience of many health systems, each provider relieved from having to reinvent the wheel. Another piece in these pages looks at where health systems are investing in cloud services, as HIMSS Analytics predicts we're entering a watershed period of cloud adoption.
Who knows whether ACOs are a passing fancy, doomed to failure as was managed care in the 1990s. Or maybe they'll be a successful stepping stone to a more efficient U.S. healthcare system 10 years down the road. While there's no such thing as a sure thing, here's hoping the health IT explorations ACOs are pushing right now will help patients and providers alike improve our population's health. The payment situation will, we also hope, sort itself out as payers and providers figure out how to survive in an economy that won't permit costs to rise further.
Will ACOs change U.S. healthcare, or is the whole idea a pipe dream? Let me know at dfluckinger@searchhealthIT.com.
Dig Deeper on Mobile health systems and devices