Share this item with your network: Strategic insight for health IT leaders

iSTOCK/GETTY IMAGES
Manage
Learn to apply best practices and optimize your operations.
Federal delays, more BYOD part of changing U.S. healthcare landscape
Clinicians are eager for mobile devices to play a role in patient care. First, technical and legal requirements must be met to safely encourage BYOD.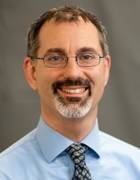 By
On Capitol Hill, where policy wonks argue their theory, meaningful use and the disbursement of federal health IT incentives roll on -- glacially. At least according to the original timeline: ICD-10 implementation and meaningful use stage 3 already have been delayed years, respectively, by Congress and CMS. Some CIOs and physicians argue that the process is moving too fast, and if regulators don't tap the brakes, it could erode patient safety.
Out in the real world, nurses and physicians are upgrading how they go about their work with mobile devices, just like their counterparts in sectors such as finance, education and government. Bring-your-own-device policies coupled with mobile-enabled EHR systems make it possible to call up medical records in new places -- including the bedside.
Having seen the potential of how digitized medical records may eventually revolutionize healthcare, clinicians want more. They want to get on social networks. They want sophisticated analytics systems guiding clinical decision support hardwired into the phones and thin tablets that slip into their lab-coat pockets.
Health IT vendors and provider CIOs are answering these calls. But addressing these clinician wants isn't as simple as plug and play. This issue of Pulse explores the reimbursement and liability roadblocks that D.C. policymakers and private insurers put on physicians' online interactions with patients, as well as technical roadblocks that CIOs must navigate in order to get real-time mobile clinical analytics to the point of care -- and fuel patient engagement with care providers.
And in a Back to the Future moment, we examine the good old communications badge's evolving role in healthcare. One might fairly assume that, in the age of mobile technology, it would take its rightful place in the old-tech hall of fame with eight-track tapes, Polaroid cameras and the steam engine. Turns out there are practitioners who can't use smartphones -- because there's no app that can relieve the use of one hand while saving a life, or because they need something faster than "slide to unlock" to call for help when a patient becomes violent.
Finally, for all the progressive CIO-technologists out there blazing trails into these technology frontiers, we have cautionary words from both the ONC and private researchers monitoring HIPAA compliance and healthcare data breaches: When rolling out all these great tools, make sure you train all employees to respect patient privacy and data security. U.S. healthcare might have shown incremental progress over the last few years protecting patients from data theft. Looking at the statistics, there's a long way to go before it achieves a clean bill of health.
Dig Deeper on Establishing interoperable electronic health systems