Share this item with your network: Strategic insight for health IT leaders

iSTOCK/GETTY IMAGES
Manage
Learn to apply best practices and optimize your operations.
Chief information officers under the gun of upcoming standards
Some chief information officers are replacing their EHRs. Add that to coming regulations and the next few years will be full of health IT compliance.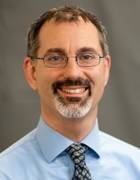 By
Our team refers to it as the Super Bowl of healthcare IT trade shows.
That's because, at the annual Health Information Management Systems Society's conference and exhibition, federal authorities release more rules and regulations than at any other gathering. Vendors unveil more new products. Provider CIOs rally around one another to make their views known en masse. People make it happen. Things get done.
HIMSS 2014 lived up to that hype once again. This year, chief information officers felt under the gun with a passel of EHR upgrades supporting ICD-10 diagnoses codes, 2014 ONC certification standards, potential 2015 certification standards and tools enabling data systems to meet accountable care reporting standards. And, oh, yeah, support for new HIPAA data security regulations.
In fact, Intermountain Healthcare vice president and CIO Marc Probst went as far as to say at the show, this year in Orlando, Fla., that his organization would miss this year's meaningful use stage 2 attestation deadline. There's just too much risk to patient safety in the midst of a new systemwide Cerner EHR implementation with all the other 2014 HIT initiatives piled on top.
Probst isn't the only CIO ripping and replacing a legacy EHR in time for stage 2. Two of the four healthcare IT leaders we spoke to for our main feature in the April issue of Pulse tell stories of implementing new EHRs from Cerner and Epic Systems -- with hopes of keeping their attestation deadlines. All four interviewees offered advice on how to make the multiple 2014 EHR upgrades go more smoothly throughout large organizations.
Meaningful use has its supporters and detractors in these politically polarizing times. Chief information officers and their C-suite clinical leader peers we talk to, for the most part, agree that meaningfully using EHRs will eventually boost care quality and efficiency in American healthcare. But who doesn't have one thing they'd change about it if they could? We asked a number of healthcare IT luminaries that very question on the HIMSS floor and collected them in the pages of Pulse.
We also debut some original survey research on healthcare data analytics and capture some of the buzz from the HIMSS show floor. Dive in; we hope the presentation will be as fun and informative as gathering the information was. If you find a useful tip or pro-health IT argument to justify health IT investment to your CEO or CFO, don't keep it to yourself: Tweet it out or visit our Facebook page and let your feelings be known.
Dig Deeper on Federal health care policy issues and health care reform