Share this item with your network:
Strategic insight for health IT leaders

Sergey Nivens - Fotolia
Advances in health technology groom analytics, data sharing still lags
With advances in health technology and data analytics comes far-flung potential -- but only if electronic health record systems allow information to be shared more freely.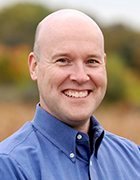 By
Advances in health technology occur constantly, although it's not always easy to see where things are heading.
It's that way throughout the high-tech world. If you've been around for a few decades like me, you might remember when the DVD arrived, replacing the magnetic tape reel in video cassettes. A superlative outburst followed: Look at the DVD's picture! I can immediately go to any scene I like without rewinding! It can't get better than this!
In fact, it got a lot better with the advent of streaming media technology and the ability to play digital video on mobile devices without a disk. DVD players will soon be (or already are?) relics.
The analytics road ahead
The medical industry is at a similar crossroads with data analytics. Although analytics is changing the face of healthcare, we haven't arrived at its true potential yet. From that perspective, this issue of Pulse looks squarely at data analytics' role in modern healthcare while also staring at the advances in health technology that are on the horizon.
In our cover story, News Writer Kristen Lee presents a timeline of future uses in healthcare, starting with the current number crunching behind alternative payment models. From there, the story explains, analytics will step more firmly into the land of population health management with the eventual goal of influencing precision medicine.
Lee also offers a quick explanation of MACRA. The formally titled Medicare Access and CHIP (Children's Health Insurance Program) Reauthorization Act is a new reimbursement regulation with data undertones that will soon be as familiar as STAT in healthcare.
Meanwhile, News and Features Writer Shaun Sutner turns in a piece about how two cousins in health IT -- data analytics and medical informatics -- will continue their voyage together, especially as the sheer volume of patient data swells.
A soapbox plea for interoperability
Wrapping up, Pulse presents an argument for caregivers and vendors alike to push for electronic health record interoperability as the path toward gaining more beneficial analytics, courtesy of contributor Reda Chouffani. His points are spot on, and he ends his piece with a brief yet intuitive mention of the G word: governance.
Tying true data governance into analytics is further down the road for healthcare, and technology will likely play a role here, too.
Would we still live in the DVD days if iPhones didn't talk to Amazon's on-demand movie platform? A similar question is upon healthcare regarding electronic patient records if data sharing doesn't improve.
As advances in health technology and data analytics push forward, the success of these efforts will be determined in part by greater interaction with all EHR data, regardless of the hosting system.
Do analytics initiatives enjoy wide access to data at your hospital or practice? Let me know by email at [email protected] or chime in on Twitter: @Scott_HighTech.
Dig Deeper on Clinical data analytics software and systems