Share this item with your network: Strategic insight for health IT leaders

iSTOCK/GETTY IMAGES
News
Stay informed about the latest enterprise technology news and product updates.
2014 initiatives, big data projects are driving health IT investments
Tasked with ensuring compliance with federal regulations and guiding big data projects, healthcare provider IT leaders will have their hands full in 2014.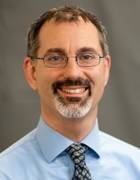 By
It's hard to exaggerate how difficult 2014 will be for healthcare provider IT leaders. I'm picturing Sisyphus rolling his boulder up Meaningful Use Mountain, halfway there. Except it's icy, a complication caused by ICD-10. And dangerous crosswinds called HIPAA risk-based data security implementations are whipping up. Don't look now, but an avalanche of IT-driven big data projects mandated by public and commercial payers' accountable care payment schemes is rushing down from above. No way he'll make it to the top. No way.
Sounds a bit on the glass-half-full side, judging from senior CIOs we interviewed courtesy of the College of Health Information Management Executives, or CHIME, who speak out on our "Information Exchange" page in this month's Pulse.
Thankfully, infrastructure investments will make some of these projects go. Getting cell-signal penetration throughout a facility can enable practitioner mobility, so physicians and nurses can meaningfully use their tablets and smartphone EHR apps. We explore the latest pros and cons of signal extension systems in two stories in this issue, one a feature on distributed antenna systems and the other a column on femtocells.
While implementing the technologies to support 2014's health IT initiatives and big data projects, providers must always think of the patient first. If they don't, those technologies can be used to victimize patients and permanently foul their health records. Two emerging ways this can happen is through medical identity theft and physician abuse of EHR shortcuts. We get the rundown from sources in the trenches.
As usual, this issue comes loaded with statistics from respected market researchers, this time focusing on medical identity theft, mobile device usage in healthcare and how CMS' Pioneer accountable care organizations met -- and didn't meet -- cost-savings targets. We hope our efforts in presenting these numbers can inform your 2014 plans and bolster your arguments in those rancorous C-suite budget planning meetings, where no one gets a big-enough slice of the pie.
Lastly, we pause to pay tribute to outgoing (most likely former, by the time you read this) national health IT coordinator Farzad Mostashari, M.D. His flashy bowties, his enthusiasm for health IT and stone-cold conviction that it truly can cure our healthcare system's ills -- whether or not he turns out to have been right -- will be missed.
Dig Deeper on Health information exchange implementation and management