everythingpossible - Fotolia
Change Healthcare blockchain system draws praise
New blockchain system announced by Change Healthcare is the first major move by a major health IT vendor to commercialize the nascent secure ledger technology. Analysts are positive.
The Change Healthcare blockchain system from the McKesson Corp. offshoot is a notable investment by a major health IT vendor that has significant potential for value-based care, analysts said.
Change, which spun off from McKesson in 2016 -- taking most of McKesson's health IT assets with it -- appears to be applying next-generation technology to get ready for a post-EHR future, said Kate McCarthy, senior analyst for health IT at Forrester Research.
"I see them as a very thoughtful organization trying to figure out how to best position themselves for success in the future of health tech, which is going to look very different than it does today," McCarthy said. "So, this investment in blockchain, I think, is a strategic one to help differentiate them."
"But it also aligns with what they're hoping to become in healthcare, which is what does the new end-to-end look like?" she said. "Moving away from the existing systems of record that don't play with each other, how do we enable sharing of information across different data sources, vendors and ecosystems?"
In a release accompanying the healthcare blockchain launch at the Distributed: Health 2017 conference in Nashville, Tenn., Change claimed the application is "the first blockchain solution for enterprise-scale use in healthcare."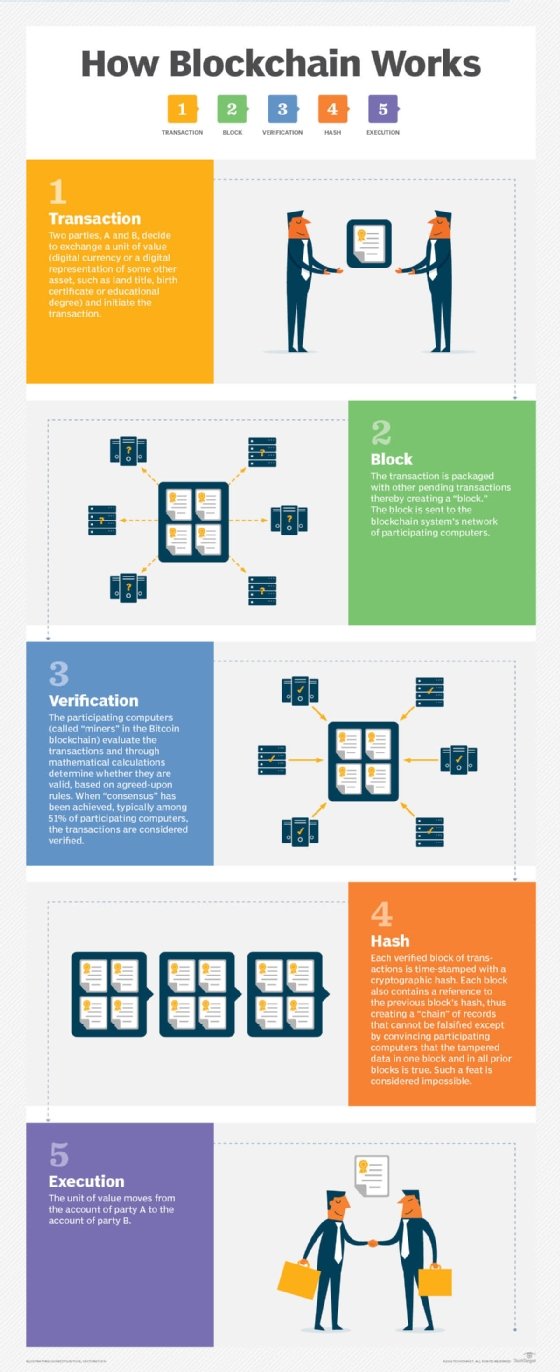 Other companies, including IBM and Accenture, have been marketing blockchain applications for finance, food supply chain and other industries, and several dozen healthcare blockchain startups are active in various sectors of healthcare.
Change said the technology is focused on helping payers and providers improve revenue-cycle efficiency and analytics and cut costs, as well as creating unspecified, "innovative new services."
While blockchain technology is still viewed as being in an early stage of development, some health IT experts have envisioned payer issues, such as more efficient claims processing, as a key use case as the healthcare system transitions to value-based care.
One of Change's main lines of business is processing what it said are 12 billion healthcare claims involving $2 trillion in claims a year using its Intelligent Healthcare Network. The company said the network would support blockchain transactions by the end of 2017.
The healthcare blockchain application is built on Hyperledger Fabric 1.0, an open source blockchain framework that is among the projects hosted by the Linux Foundation.
Change, as well as other technology and finance companies -- such as IBM, Intel, Cisco, SAP, Hitachi, American Express and JPMorgan -- is represented on the Hyperledger governing board.
This investment in blockchain, I think, is a strategic one to help differentiate them.

Kate McCarthysenior analyst for health IT at Forrester Research
"We are excited to work alongside our customers and partners to make blockchain real in healthcare," Neil de Crescenzo, CEO of Change, said in the release. "As today's healthcare system becomes more value-based, it's essential that we aggressively and pervasively introduce new technologies into healthcare at scale.
"We are initially introducing blockchain technology to create a distributed ledger that makes claims processing and secure payment transactions work more efficiently and cost-effectively for all healthcare stakeholders," de Crescenzo said.
Meanwhile, another analyst, Kamaljit Behera of consulting firm Frost & Sullivan, also expressed praise for the Change Healthcare blockchain plan, saying it goes beyond hype, and Change's extensive background in health IT and services bodes well for its ability to develop the technology.
As a technology, blockchain's ability to create secure, immutable ledgers of transactions suits the transaction-intensive world of healthcare insurance payments, Behera said.
"Blockchain is definitely a next move any company would look at, especially for the practical work of automating workflow," Behera said. "Especially moving from volume to value-based reimbursement, those kind of contracts, and looking at the role of the payer, blockchain provides the ideal solution to mitigate some of the inefficiencies in claims processing."
Dig Deeper on Establishing interoperable electronic health systems