svedoliver - Fotolia
News
Stay informed about the latest enterprise technology news and product updates.
Experts not surprised that EHR patient safety issues top ECRI report
Experts were not surprised by the recently published ECRI report on patient safety issues. In fact, experts agreed these issues have been around for a while.
The ECRI Institute recently released its annual report detailing the top 10 patient safety concerns for 2017, and the results are not surprising. In fact, the concerns listed in the institute's report, including EHR patient safety issues, have been recognized by the health IT community for quite some time now.

Download this free guide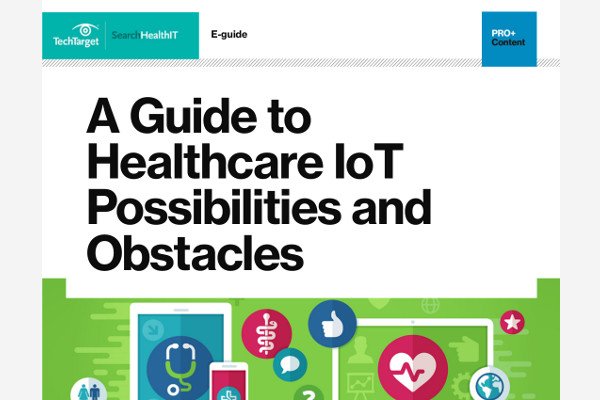 Download Complete Guide to Healthcare IoT Now
Healthcare IoT has the potential to greatly improve patient care – but it's not without its challenges. Download this essential guide in one PDF and learn how to overcome the obstacles: security, data overload, regulations, and more.
When Karen Clark, CIO at OrthoTennessee in Knoxville, Tenn., reviewed the report, she said, "I didn't find anything particularly surprising about it."
And Tami Minnier, chief quality officer at the University of Pittsburgh Medical Center (UPMC) in Pennsylvania, agreed.
The top 10 patient safety concerns for 2017, as listed in the ECRI report, are:
Unrecognized patient deterioration;
Implementation and use of clinical decision support;
Test-result reporting and follow-up;
Antimicrobial stewardship;
Opioid administration and monitoring in acute care;
Behavioral health issues in nonbehavioral health settings;
Management of new oral anticoagulants; and
Inadequate organization systems or processes to improve safety and quality.
When it comes to health IT's role in introducing risk to patients' safety, William Marella, executive director of PSO operations and analytics at ECRI, based in Plymouth Meeting, Pa., and Lorraine Possanza, program director of the Partnership for Health IT Patient Safety at ECRI, both agreed there are three main issues: lack of interoperability, lack of usability and lack of access.
EHR patient safety issues
"For those that deal with information management, [the issue with patient safety is] generally when information is inaccurate, or it's not shown to the right person at the right time, or the information might just be plain wrong or never entered," Marella said.
Lack of interoperability, usability and access all play a role here, the experts said.
For those that deal with information management, [the issue with patient safety is] generally when information is inaccurate, or it's not shown to the right person at the right time, or the information might just be plain wrong or never entered.

William Marellaexecutive director of PSO operations and analytics at ECRI
Clark explained that, although the tools for data exchange are readily available, many physicians and health IT vendors are not using those resources -- for example, direct messaging and Fast Healthcare Interoperability Resources.
Clark added that within the EHR, the lack of usability and access to information is apparent, because the vital information a clinician may need about a patient is often buried in pages and pages of the patient's record. Instead, the EHR should present the information needed immediately and in a way that is valuable to the clinician, she said.
Marella gave an example of this lack of access and usability. He explained that when a clinician opens a patient's medical record, information is presented along the top in what is called a header.
"That's where you find the patient's name, the medical record number, date of birth and things like that," he said. "Some places will also put allergies in the header, and if the patient has multiple allergies, one of the issues we've seen crop up is the space available for showing allergies is smaller than the number of allergies. People may think they're looking at the only allergies that affect that patient when in fact there are others in the system that they can't see."
Patient identification
Marella said, last year, there were 7,000 adverse events related to patient identification -- or lack thereof. He added that standardization of processes and how information is presented are key to solving this problem.
Marella explained that when a patient is admitted to the hospital, the registration clerks don't always follow the same procedure for creating a new medical record. Furthermore, clerks don't always search hard enough to see whether that particular patient already has a medical record. If the patient does already have one and the clerk doesn't find it, then a duplicate medical record could be created.
"Another area that we recommend standardization [is] standardization of how the information is displayed to clinicians in all the clinical systems they work in," Marella said. The National Institute of Standards and Technology has released standards for how patient identifiers should be displayed in clinical systems.
Using tech to address these issues
UPMC is using certain technologies to address clinical decision support and EHR patient safety issues, as well as patient identification.
Minnier explained in an email that UPMC will be using artificial intelligence and machine learning to "free physicians from some of the 'electronic paperwork' associated with the EHR and to give them more time to focus on their patients".
Regarding patient identification, Minnier said UPMC will be using a biometric identity system throughout their hospitals and physicians' offices, so a patient's information will be tied to their unique fingerprint.
Dig Deeper on Clinical decision support systems