Share this item with your network:
Strategic insight for health IT leaders

japolia - Fotolia
Industry eager to see its sway on meaningful use stage 3
The effect of industry feedback on the Health IT Policy Committee's recommendations for meaningful use stage 3 will soon be evident.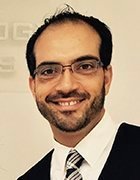 By
The anticipated arrival of meaningful use stage 3 is closer to becoming a reality -- and industry observers are carefully watching whether their feedback influenced the final recommendations.
In particular, hospitals and other providers are eager to see if the opinions they offered -- whether these views came officially in response to the Health IT Policy Committee's initial request for comments or otherwise -- induced any changes to the meaningful use stage 3 rules. The results will be as much a reflection on industry collaboration as they are on EHR adoption.
The U.S. Department of Health and Human Services officially submitted its proposed stage 3 rule to the federal Office of Management and Budget. The proposal has yet to be released publicly, leading to curiosity about what is included in the preliminary draft.
The Health IT Policy Committee Meaningful Use Workgroup previously released a set of stage 3 recommendations that stands as a preview of what the final rule could contain. The committee's recommendations hint that stage 3's chief goals will be to improve care coordination and public health, engage more patients in their care, and increase care quality and patient safety.
Previously disclosed details of the future of meaningful use didn't convince all corners of the healthcare industry that the program is fully on the right path. In a letter addressed to the Office of the National Coordinator for Health Information Technology, the American Medical Association (AMA) suggested four key areas in which the ONC should take action to increase the chance of success of the meaningful use stage 3 rules. The AMA asked the administrators of meaningful use to consider the following guidance:
Increase the flexibility of the program by providing physicians a lower threshold to meet to avoid penalties. The AMA suggested physicians who hit 50% of meaningful use measures shouldn't face fines, and physicians should qualify for incentive payments if they comply with 75% or more of meaningful use regulations.
Expand the number of scenarios under which physicians can apply for hardship exceptions. For example, hospitalists and physicians close to retirement should be eligible for hardship exceptions, the AMA recommends.
Improve quality reporting. Specifically, stage 3 should align better with the Physician Quality Reporting System.
Address physician EHR usability challenges. To accomplish this goal, the AMA recommends adjusting the EHR certification program to ensure that products are interoperable.
An overview of the stage 3 proposal doesn't attach it to a dollar amount. "Expected qualitative benefits, such as improved quality of care and better health outcomes, are unable to be quantified at this time, but we believe that savings will likely result from reductions in the cost of providing care," the proposal states.
Stage 3 rules will not take effect until 2017 due to a December 2013 extension of meaningful use program deadlines.
In January 2015, CMS responded to industry pressure by announcing its intent torelax the meaningful use reporting period to 90 days for stage 2 in 2015, instead of 365 days. Groups such as theCollege of Healthcare Information Management Executivesand the AMA pushed hard for this concession.
Similarly, the final stage 3 rules will be seen as a barometer of how well industry collaboration continues to work. The AMA, physicians and hospitals are hopeful that the meaningful use stage 3 rules will reflect some of the feedback given by physicians. Should those hopes prove fruitful, they will confirm that the government heard physician opinions, which in turn could encourage more doctors to become active members in the meaningful use program.
About the author:
Reda Chouffani is vice president of development at Biz Technology Solutions Inc., which provides software design, development and deployment services for the healthcare industry. Let us know what you think about the story; e-mail [email protected]or contact @SearchHealthIT on Twitter.
Next Steps
Proposal to shorten meaningful use reporting period not accepted
AMA expresses dissatisfaction with the direction of meaningful use
A look at the HITPC's early stage 3, HIE thoughts
Dig Deeper on HITECH Act and meaningful use requirements