Share this item with your network:
Strategic insight for health IT leaders

Gajus - Fotolia
Stage 3 meaningful use on the horizon
Providers won't have to attest to stage 3 meaningful use until 2017. The objectives will hew closely to HHS' new value-based reimbursement approach.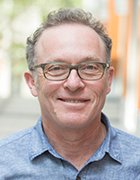 By
Stage 3 of the U.S. Department of Health and Human Services' (HHS) meaningful use program may still be on the distant horizon, but its shape is coming into focus as controversy around stage 2 starts to ease.
With stage 3 not expected to launch until 2017, the most the health IT industry knows at this point is 12 pages of recommendations from the federal Health IT Policy Committee's meaningful use workgroup.
Those nascent measures fixate on improving and gauging medical outcomes, as well as population health, decision support and patient engagement -- the longstanding goals of stage 3 meaningful use as set forth in the original program in 2009.
But underlying the recommendations -- which will form the backbone of proposed stage 3 rules anticipated soon -- is the concept of value-based reimbursement that HHS Secretary Sylvia Burwell announced in January, said Paul Tang, M.D., vice chairman of the workgroup and vice president and chief innovation and technology officer at the Palo Alto Medical Foundation.
Under the new federal approach, Medicare payments will increasingly tie to quality, rather than quantity, of medical care delivered to patients.
"We had imagined that by stage 3 it would be a pull rather than a push," Tang said, referring to the motivation to adopt and use EHRs embodied in stages 1 and 2, which have relied heavily on $30 billion in incentive payments to physicians and hospitals. That money is now nearly all spent.
"In stage 3, there will be business reasons as payment reform pulls health systems to use technology -- fewer mandatory features and functions and more emphasis on pulling the need to use data," Tang said.
One area that the workgroup's advice only hints at is how much of a role patient-generated health data, or wellness devices and systems, will play in stage 3.
Tang noted that when the stage 3 recommendations came out in 2014, Apple Corp.'s HealthKit wellness app platform had not yet been announced. Furthermore, he said, while wellness technology has been envisioned all along as part of meaningful use, the lack of clear standards up to now kept the workgroup from including specific wellness measures.
Those measures could emerge during the six-month public comment period that will come after the proposed stage 3 rules are released, Tang said.
Let us know what you think about the story; email Shaun Sutner, news and features writer or contact @SSutner on Twitter.
Next Steps
ONC Annual Meeting looks past meaningful use stage 3
National health IT coordinator encouraged by EHR adoption
CHIME chair projects stage 3 meaningful use criteria
Dig Deeper on HITECH Act and meaningful use requirements