Share this item with your network: Strategic insight for health IT leaders

masterzphotofo - Fotolia
News
Stay informed about the latest enterprise technology news and product updates.
CHIME partners with AMDIS, looks ahead to interoperability
CHIME uses National Health IT Week to roll out its partnership with AMDIS. CHIME will handle the policy and AMDIS the medical and technical knowhow.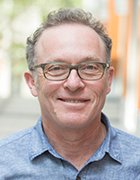 By
WASHINGTON, D.C. -- One of health IT's most active advocacy groups used National Health IT Week to announce its new partnership with a smaller allied organization to further one of their top goals: interoperability.
The College of Healthcare Information Management Executives (CHIME) announced its partnership with the Association of Medical Directors of Information Systems (AMDIS) at its Sept. 16 Capitol Hill interoperability forum with ONC. Before the session in the Russell Senate office building, CHIME Board Chair Randy McCleese, vice president and CIO of St. Claire Regional Medical Center in Kentucky, told SearchHealthIT that AMDIS brings a complimentary skill set to the CIO group.
"We don't have the medical expertise they have, so the synergies are there," McCleese said. "They know things about how doctors work."
He added that AMDIS President William Bria, M.D., is a physician who is on top of health IT.
"He provides a link between the two," McCleese said. "He understands that the change from paper to electronic health records is a huge hurdle and is going to take a lot of doctors' time and is not going to happen overnight."
For his part, Bria said that CHIME represents the vision and leadership that will push health IT into the future.
"They've got the knowledge of how the system should evolve," Bria said. "We have to take the knowledge and passion we've gained and the knowledge and passion they've gained and we need to combine it to prepare the next generation [of health IT leaders]."
Bria added that he believes his group brings the interests of patients to the relationship because of the direct dealings with patients that many AMDIS members have had as doctors.
The groups will also come closer together on a more mechanical level by sharing staff. Until now, AMDIS did not have paid staff, and now the medical information officers group will use CHIME's staff, McCleese said.
The partnership comes as CHIME has tried to expand its reach by launching a new subgroup, the Association for Executives in Healthcare Information Security (AEHIS), conferring here in Washington with federal officials about cybersecurity and hosting a cybersecurity education conference in New York City, also this week.
It also brings added heft and medical credibility to CHIME and could elevate the CIO group's influence as the health IT focus moves from meaningful use to interoperability, standard settings in health information exchange, telemedicine and other issues that CMS, ONC and groups including CHIME and AMDIS appear to agree will dominate the landscape over the next decade.
Both groups were among a coalition of 16 health IT organizations that asked federal officials to restore the 2015 meaningful use attestation period to 90 days, and reverse the recent CMS decision to extend the period to 365 days.
Let us know what you think about the story; email Shaun Sutner, news and features writer or contact @SSutner on Twitter.
Dig Deeper on Establishing interoperable electronic health systems