Share this item with your network: Strategic insight for health IT leaders

iSTOCK/GETTY IMAGES
News
Stay informed about the latest enterprise technology news and product updates.
Interoperability woes obstruct meaningful use stage 2 criteria
Exclusive preview: A HIMSS analytics health data interoperability report shows HIE participation is stalled on the eve of meaningful use stage 2.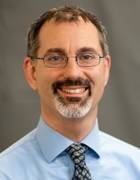 By
Noninteroperable health data could obstruct healthcare providers' ability to meet some meaningful use stage 2 criteria, especially pertaining to health information exchange (HIE) participation, according a HIMSS Analytics white paper to be released at HIMSS 2014 in Orlando, Fla.
A focus group of healthcare IT leaders, representing hospitals ranging in size from 275 to 722 beds, said that basic difficulties such as a lack of a common master patient index (MPI) and the inability to exchange continuity of care documents are rooted in a lack of interoperability.
The white paper, titled "Current State of Health Data Interoperability in the U.S.: Trends, Challenges and Strategies for Success," will be available Feb. 24 at Corepoint Health LLC's booth #6451 at HIMSS or can be downloaded from the company's website. Corepoint gave SearchHealthIT an exclusive advance preview.
Private, enterprise-level HIEs will help bridge the gap and create de facto regional HIEs.
Despite the interoperability hurdles, the IT execs participating in the focus group were confident they had the health IT tools necessary to attest to meaningful use stage 2, and would be able to do it this year or next.
But a lack of infrastructure on the part of statewide HIEs worried some of the executives, including one who said, "We were part of the technical analysis group around our state's attempted HIE, but we have some difficulty with their product in that they don't have a centralized MPI. So we haven't been able to take advantage of it, even though we are members."
The group said it hopes ONC efforts to help states advance HIEs eventually will pay off. In the meantime, though, one hospital participating in this research group said that private, enterprise-level HIEs will help bridge the gap and create de facto regional HIEs that would allow patients to move from provider to provider within a geographical area. Another was sinking resources into physician and patient portals that would allow one-to-one sharing of health records. Yet a third hospital said that as it builds its EHR system, it's consulting a large group of local physicians, 70% of whom are not affiliated with the hospital, to understand data exchange needs and accommodate them.
In the end, hospital mergers, as well as their acquisition of local physician practices and groups -- a healthcare trend outside of IT -- may also enable health data interoperability.
"With the many positive changes unfolding in our healthcare system, hurdles remain," said Jon Mertz, vice president of marketing at Corepoint Health. "Data exchange is a necessity to gain the next level of efficiency, quality and patient engagement. As we heard from the report, while health IT professionals are frustrated with the progress, they are progressive in finding ways to leverage their IT investments and create a useful, secure exchange of patient data."
Let us know what you think about the story; email Don Fluckinger, news director, or contact @DonFluckinger on Twitter.
Dig Deeper on Establishing interoperable electronic health systems