Share this item with your network: Strategic insight for health IT leaders

iSTOCK/GETTY IMAGES
News
Stay informed about the latest enterprise technology news and product updates.
Next-generation EHRs will drive health data interoperability
With a focus on health data interoperability, the next wave of EHRs will incorporate powers of big data, speech recognition and new database models.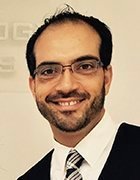 By
The relationship between physicians and EHR systems is a complex one. At one time, these applications acted as repositories for digitized patient charts. Now, more practices are using these systems to help manage patient data generated within the facility, as well as data captured from multiple sources, such as medical imaging systems, referring physicians and lab results.
EHR vendors will have to open their systems to accept data requests and data submissions in much simpler ways than they do now.
There comes a point when most physicians recognize there is more to an EHR than simply a place for patient medical and social histories, as well as access to labs and digital imaging. But as we consider all the current applications in the marketplace and watch new disruptive technologies emerge, several signs tell us that tomorrow's medical records systems, driven by health data interoperability, will be very different from what we are used to.
To evaluate the driving forces behind the evolution of EHRs, we can study the following areas:
Volume, velocity and variety of health information: EHR systems will need to evolve from using traditional, outdated databases into using robust data engines that can successfully support the three "Vs" of big data. Many technical folks recognized quickly that traditional database engine systems were not the appropriate tools to manage the data for massive information systems. New systems were introduced by the likes of Google, Yahoo and others, which in turn forced other vendors to adapt their systems to support greater health data interoperability. In a similar way, health information is changing; it is constantly being created and it comes in many different formats.
Medical devices and integration needs: Many social media sites are building open application programming interfaces (APIs). These APIs enable third-party vendors to easily push and pull information from their sites. Examples include how Facebook can receive score updates from online games, or how fitness applications can post activities directly to Facebook. Because more patients are using more medical devices and their smartphones, EHR vendors will have to open their systems to accept data requests and data submissions in much simpler ways than they do now, without the need for complex integrations and interfaces.
More natural interactive systems: There has been a significant increase in interest by companies in natural language processing (NLP) engines. In acquiring SkyPhrase last December, Yahoo became another example of how large companies in the tech world are acquiring NLP intellectual property. Others -- such as Apple with Siri and Google with its own engine driving Google Now -- have been leveraging these technologies to help improve the interactions with their end users. But from a healthcare perspective, these tools will have a significant impact on how we interact with systems. Next-generation EHRs will have a virtual assistant layer that will allow clinicians to interact with the system naturally. Providers will no longer need to deal with complex forms to document discrete data. Nurses will simply have the system record sessions with patients to document their medical and social histories, and NLP will analyze the recordings and correctly populate EHR data fields.
More patient-centric and less specialty-based care: The use of accountable care models is on the rise, as is the need to view patients as a whole, comprehensively treating them and closely staying in touch with their environment, lifestyle and mental health state. This is forcing developers to improve how information is collected and presented in EHR systems.
EHR platforms have continued to adapt over the years. Requirements from meaningful use have forced providers to make changes at a much faster rate. Recognizing the rate of change and some of the disruptive technologies that patients and providers are using will likely force electronic record vendors to invest in more innovation and interoperable health data. They'll need to become very aggressive when it comes to change to be able to compete and provide value.
Reda Chouffani is vice president of development with Biz Technology Solutions Inc., which provides software design, development and deployment services for the healthcare industry. Let us know what you think about the story; email editor@searchhealthit.com or contact @SearchHealthITon Twitter.
Dig Deeper on Electronic health record (EHR) management