News
Stay informed about the latest enterprise technology news and product updates.
VA issues iPads, app to provide easy access to PHR system
Here's one way to drive patient engagement: Give your patients iPads with 10 mHealth apps, including a gateway to the PHR system.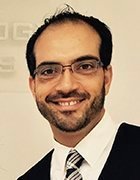 The U.S. Department of Veterans Affairs (VA) has distributed more than 1,000 iPads for the families and caregivers of veterans as part of a new patient engagement initiative. The devices come preloaded with 10 mHealth applications designed to give patients secure access to the VA's personal health record (PHR) system.
Developed by FirstView and Agilex, the devices provide streamlined access to veterans' online medical information through a "gateway" dashboard application called Launchpad. Patients who fire up the Launchpad application are securely authenticated, then given access to the PHR system and the following healthcare apps:
Care4Caregiver
Health Advocate
Health Assessment
Journal
Notifications and reminders
WebMD Pain Coach
PTSD Coach
Rx Refill
Summary of Care
These apps will be initially accessible to users with a "premium" Department of Defense Self-Service Logon account. During the six-month pilot program, the VA will collect feedback to review the progress of the program and the impact it is having on veterans and their families.
These apps will likely have a very positive effect on its users, ultimately helping to make their lives a bit easier. The functionality of the apps will help facilitate many of the tasks that veterans traditionally needed phone calls and on-site visits to accomplish. A 100% adoption rate is highly unlikely, but the program is sure to engage a significant number of users and accomplish some good.
About the author:
Reda Chouffani is vice president of development with Biz Technology Solutions Inc., which provides software design, development and deployment services for the healthcare industry. Let us know what you think about the story; email editor@searchhealthit.com or contact @SearchHealthIT on Twitter.
Dig Deeper on Health care cloud applications and services