 BACKGROUND IMAGE: iSTOCK/GETTY IMAGES
News
Stay informed about the latest enterprise technology news and product updates.
Five areas in which healthcare big data, NLP will affect patients
Emerging technologies in healthcare, big data and natural language processing, are set to affect the quality of patient care in the near term.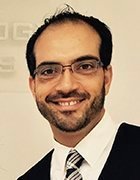 The introduction of IBM's Watson is one of the most recognizable instances of big data and its use in healthcare. With its processing power, Watson can quickly "understand" data and assist clinical providers during patient visits, as well as provide specific information based on large amounts of data mined from medical journals.
One critical component has enabled Watson and many other healthcare big data initiatives to deliver some truly amazing results. That area is called "natural language processing" (NLP).
Natural language processing consists of software and algorithms that are capable of mining and analyzing unstructured information in order to understand human language within a specific context. To use a basic example from the clinical perspective, a clinician can ask a computer to extract a patient's chief complaints from a large data set or unstructured visit notes within an EHR system. Even if the chief complaint is not captured in a specific field in the EHR, NLP has the ability to process all the available data and (with a high degree of accuracy) identify and extract the information.
Based on existing cases in healthcare and other markets, NLP is likely to have an increasing effect in the following five areas in coming years:
Dig Deeper on Clinical data analytics software and systems