Congress explores potential regulation of mobile health apps
In three days of hearings, congressional subcommittees explored the FDA's draft guidance on regulation of mobile health apps. Many questions remain.
Health care professionals and mobile applications developers who kept a close eye on last week's mobile health app hearings convened by three separate U.S. House of Representatives Energy and Commerce subcommittees didn't get many answers. However, the hearings did precipitate more questions.

Download this free guide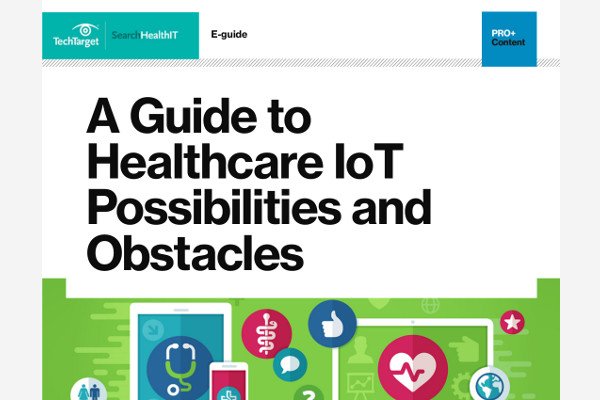 Download Complete Guide to Healthcare IoT Now
Healthcare IoT has the potential to greatly improve patient care – but it's not without its challenges. Download this essential guide in one PDF and learn how to overcome the obstacles: security, data overload, regulations, and more.
Republican members of the Communication and Technology, Health and Oversight and Investigations Subcommittees scheduled the hearings to examine how the Food and Drug Administration (FDA) plans to regulate mobile medical applications (MMAs), how these regulations might impact innovation and whether the Affordable Care Act's 2.3% tax on the revenues of medical device companies would apply to MMAs and mobile platforms.
Industry has been asking many of these same questions since the FDA published its draft guidance on MMA regulation in 2011. The document said the agency intends to regulate any MMA that "is used as an accessory to a regulated medical device or transforms a mobile platform into a regulated medical device." Some representatives from the health care sector testified that they find the guidance vague. Furthermore, since the FDA hasn't yet finalized the draft, others said they feel the regulatory uncertainty casts a shadow over an otherwise flourishing mobile health industry.
"We need to have clearer lines as to where the regulations are going to stop," said Jim Bialick, executive director of the Newborn Coalition, in testimony delivered at the hearings. He pointed out that mobile applications are not the discrete units of software they were when the FDA issued its draft guidance in 2011. He said most apps now are just interfaces connected through wireless networks to servers that do most of the actual data processes. Figuring out which piece of the system to regulate would be difficult for the FDA.
Most of the other expert witnesses who testified throughout the three days of hearings said they were not so much worried about heavy-handed government regulation as they were about uncertainty. As long as the FDA delays releasing final regulatory guidance, developers will have a hard time knowing if their application will have to go through a potentially lengthy and expensive regulatory approval process. This may discourage innovative designers from entering the mobile healthcare space, they said.
Final guidance coming soon
In testimony before the Oversight and Investigations Subcommittee, Christy Foreman, director of the FDA's Office of Device Evaluation, said she expects the FDA's final MMA guidance to be published sometime before the end of the government's fiscal year, which ends Sept.30.
She also tried to put to rest concerns that FDA regulation of MMAs would stifle innovation. She pointed out that the agency has been regulating mobile apps since 1997, when the first mobile devices started running medical applications. The FDA takes an average of 67 days to approve MMAs, which is shorter than the 90 days within which the agency is required by law to complete the review process for medical devices.
Foreman clarified the regulatory process, based on the guidance the FDA issued: MMAs that are cleared for use will not have to go through the entire regulatory process again when the developer issues software upgrades. Only MMAs that figure into decision support for diagnosis or treatment will be regulated. Reference applications and health and wellness programs will not be regulated, nor will the platforms they run on (tablets and smartphones) or the channels through which they are supplied (iTunes and the Google Play Store).
Members of the subcommittee questioned whether it is within the FDA's jurisdiction to regulate mobile applications, to which Foreman responded that any device that has the potential to affect patient safety must be reviewed by the proper authorities.
"They pose patient risk if the device doesn't work as intended," she said. "It is the same as other medical devices we regulate. We regulate on intended use, not just platform. Just because a device moves to a mobile platform doesn't mean it will be deregulated."
Guidance is open to interpretation
Once the FDA finalizes its guidance there still will be room for interpretation. Foreman said the guidance is not binding. It does not carry the weight of formal regulation and leaves the FDA with the ability to regulate apps on a case-by-case basis.
In testimony before the Health Subcommittee, Jackie Mitus, M.D., senior vice president of clinical development and strategy for McKesson Corp., said she worries about this gray area. Representative Henry Waxman (D-CA) asked her if an application that claims to diagnose skin cancer by taking a picture of a mole with a smartphone camera should be regulated. Mitus responded that it probably should, but that there are many other apps that would fall under the FDA's proposed regulatory framework that do not carry this kind of risk.
For example, there are applications that collect data from patients, such as mobile glucose monitors. This data could be used by physicians to determine treatment plans for patients with diabetes. Mitus said this type of app would likely be regulated according to the draft guidance, even though it poses little direct risk to patients.
"A physician who accesses information is allowed to use their own common sense and judgment and that's fundamentally different from a device," Mitus said. She added that she believes regulating decision support MMAs could constitute a risk to patient safety by imposing innovation-killing burdens on developers who would have produced apps that speed the flow of vital information.
A tax on your iPad?
Over the course of the three-day hearings, Republican representatives repeatedly asked witnesses if the 2.3% medical device tax passed in 2009 as part of the Affordable Care Act could apply to MMAs. After all, if the FDA classifies and regulates apps as devices, it would seem like a small step to apply the tax as well, the Republicans argued. And if it applies to apps, why not the platforms they run on, like iPads, or the stores that sell the apps, like iTunes?
But Bradley Merrill Thompson, general counsel at the mHealth Regulatory Coalition, said this is unlikely. He explained that the provision of the Affordable Care Act that codifies the medical device tax has an exemption for retail purchases. Any platform or application that is intended for purchase by the general public is exempt from the tax, even if that platform or application functions as a regulated medical device.
A physician who accesses information is allowed to use their own common sense and judgment and that's fundamentally different from a device.

Jackie Mitus, M.D.,
senior vice president of clinical development and strategy, McKesson Corp.
"Stuff sold to consumers through the app store would not be subject to the tax," Thompson said.
While they said that taxing MMAs as other medical devices could stifle innovation, most of the other witnesses throughout the three days of testimony also said it is unlikely that the medical device tax could apply to mobile apps or the platforms on which they run. Foreman said the Internal Revenue Service has explicitly stated that it does not intend to go after app developers with the medical device tax.
Reaction to the hearings
After the hearings wrapped up, industry stakeholders were left with one overarching feeling: They need final MMA regulatory guidance, now. As long as the FDA delays, uncertainty could hamper development of innovative mobile apps.
Ben Chodor, CEO of medical app certification company Happtique and one of the witnesses who testified in the first day of hearings, told SearchHealthIT in an interview that he was happy the issue of MMA regulation received national attention. But he said it is still not clear when the FDA will release its final guidance. Foreman's assurance that the guidance will be published before the end of the fiscal year was a broad statement. In the meantime, industry is working with draft guidance that left a lot of gray area in the regulatory framework.
"I think the guidelines left a lot of people scratching their heads wondering what's going to be covered; what's not going to be covered," Chodor said. "If I was building a medical app, would I be waiting on the sidelines a little bit for the guidelines before I launched my product? I think it does affect innovation a little bit."
Chodor said he would rather see the FDA issue imperfect final guidance that the industry objects to than continue to leave MMA developers in limbo. He said he is "embarrassed" that the FDA has not issued its final guidance yet.
Tom Martin, manager of mHIMSS, said in an interview that "the industry is crying for appropriate regulatory guidance." He recognized that regulation of MMAs is somewhat new territory for the FDA, but said there is no reason to delay the release of final guidance any longer.
Despite the long delay in publishing the final MMA regulatory guidance, Martin rejected the notion raised by members of the House subcommittees that the FDA is not the right agency to regulate medical apps. Since the app world is so new, some suggested that a new agency whose sole responsibility is to regulate medical apps would be more appropriate. But Martin said the FDA has successfully regulated new technologies in the past and there is no reason to think MMAs are anything different.
But until the final regulatory guidance is published and developers start seeking FDA approval en masse, it will be difficult to know for sure. The only sure thing to come out of the three days of hearings is that those in the mHealth industry don't know where the FDA is going to take MMA regulation.
Let us know what you think about the story; email Ed Burns, news writer, or contact @EdBurnsTT on Twitter.