Share this item with your network: Strategic insight for health IT leaders

iSTOCK/GETTY IMAGES
News
Stay informed about the latest enterprise technology news and product updates.
Health care ripe for near field communication technology
Special interest group formed by NFC Forum sees potential in widespread mHealth uses for new tech embedded in smartphones.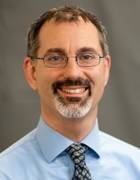 By
Near field communication technology -- a low-power, peer-to-peer data transport technology perhaps most famously illustrated in Samsung Galaxy smartphone commercials where users tap phones together to pass music playlists and videos to each other -- has much potential in health care's future. At least that's what the NFC Forum industry group is betting on, as smartphone tap-to-authenticate features could be part of mobile health devices, as well as potentially part of validating health care providers when they interact with health IT systems.
A coalition of more than 170 manufacturers, app developers and other interested parties, the NFC Forum announced it will form several special interest groups (SIGs) to promote NFC implementation in consumer electronics, health care, the financial services and payment market, retail and transportation.
Health care is a target market, said Chuck Parker, Continua Health Alliance executive director, who is also overseeing the SIG, because NFC could become the standard channel for getting data out of devices and into health IT data systems.
NFC's interoperability play
The nonprofit Continua's stake in the technology stems from its mission to develop "plug and play" interoperability -- using existing industry standards such as NFC and HL7 -- guidelines and certifications that enable medical-grade and personal health devices to port data to EHRs, personal health records and health information exchanges. Continua has been working on an interoperability certification using NFC for two years, Parker said, and in April 2013 plans to issue guidelines for implementing its tenets in health care.
Parker pointed out that NFC can not only be used to send small packets of data (53KB to 128 KB), but also can be used to unlock Bluetooth channels for sending larger quantities of data or even a stream over time, such as a timed electrocardiogram strip.
"Looking at smartphones enabled with NFC, [we want to] collect information with a tap-and-go architecture," Parker told SearchHealthIT. He used the example of an NFC-enabled blood-pressure cuff: "So I can take my blood pressure, tap the pressure monitor with my phone, collect that data and send it on to my personal health record or to, perhaps, my physician on the back end."
NFC technology emerging in coming years
Blending together recent market research from Berg Insight, Deloitte, Gartner Inc. and Juniper Research in a webcast presentation, NFC Forum Director Debbie Arnold said smartphone manufacturers sold more than 100 million NFC-enabled units in 2012, and analysts project another 300 million will be sold this year. By 2015, 50% of smartphones will have NFC capability, and by 2017, one in four U.S. consumers will use NFC to pay for in-store retail purchases.
Ultimately, what we develop for the consumer [devices] is easily migratable into the clinical environment.

Chuck Parker,
executive director, Continua Health Alliance
While integrating NFC into health care workflows could be several years away, there's potential for helping with meaningful use's 2014 standards requirement for two-factor user authentication for EHRs. Furthermore, depending on how the FDA determines its regulatory efforts -- basically, clarifying if or what part of a smartphone app is classified as a medical device -- NFC could be a key interoperability technology in the mHealth market.
Parker's group spoke before FDA regulators in 2010 as part of an industry symposium whose input led to the regulator's mobile medical guide, and again in 2012. Technology stakeholders discussed technical aspects of health data transport via NFC, as well as how regulations would affect development of mHealth apps to interact with medical devices.
"Ultimately, what we develop for the consumer [devices] is easily migratable into the clinical environment," Parker said. But for now, NFC's uses in clinical environments might not progress as quickly as it does in the consumer health space because the FDA has stated that the phone, its operating system and the hardware become regulated as a class II network, "which is not what we want," he said.
Reading the signals coming from the FDA mobile guidance, though, Parker said it seems clear the regulators are moving toward putting the onus on the mHealth app developer -- the class II certification requirements will stop there -- at some future date.
Key to NFC's health care penetration: The iPhone
If NFC were to be a player in the meaningful use world of two-factor user authentication for physician electronic health records, it's got one big challenge: the user base. While a rapidly expanding number of smartphones running Google's Android OS have NFC capabilities, the iPhone doesn't. Not officially, at least.
However, at least one industry leader, Brian Wink, vice-president for Oakbrook Terrace, Ill.-based mobile payment platform provider C-SAM, suspects the technology is built into the hardware in recent models, but hasn't been activated -- and he suggested Apple could "switch it on," possibly through pushing an operating system update.
"I'm not in the position to verify that by any stretch of the imagination, but I could believe it -- particularly with the iPhone 5 series," Parker said. "It's a potentially likely claim -- but all I can say is that we don't see it in the existing structure at this point. Personally, I hope that's true, because it does make it easier for us in the long term to hook devices to it."
Let us know what you think about the story; email Don Fluckinger, features writer, or contact @DonFluckinger on Twitter.
Dig Deeper on Mobile health systems and devices