Share this item with your network: Strategic insight for health IT leaders

iSTOCK/GETTY IMAGES
News
Stay informed about the latest enterprise technology news and product updates.
Health IT salary data spurs optimism about 2013
Some health IT shops are reporting decreasing staff and even paid furloughs, but most aren't. Health IT salaries mostly aren't contracting, either.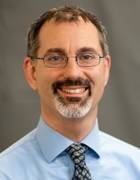 By
The restless economy might be constricting IT budgets -- and salaries -- in some market sectors, but with meaningful use, HIPAA and the Affordable Care Act requiring significant technology support, health IT salaries in a recent survey show workers in this sector are holding on to what they have or are making small gains.
That could be a harbinger of better days for 2013 and beyond. "Health care IT is certainly maturing," said Tricia Pattee, HealtheCareers product director. "We are seeing sub-specialties and shifts emerge in the prioritization of certain jobs over others, which means we anticipate new salary levels and pay grades in the field. It's an exciting time to be working in the health care industry."
A sizable chunk -- 230 of the 778 respondents -- in TechTarget's IT Salary Survey 2012 indicated they worked in companies connected to health care. They represented large and small providers, including hospitals and outpatient offices/clinics, payers, health information exchanges, health IT consultants and even employees at pharmaceutical companies.
Their titles included executives such as CTO, CMIO, CIO and CISO, and a few VPs. Administrators or architects of many different systems such as clinical applications, databases, Citrix desktops, data storage, LAN/WAN and enterprise infrastructure also participated. Of the respondents who indicated their gender, 66 were women and 165 were male.
Respondents' tenure in the IT field varied as well, but they skewed veteran: 13% indicated they had been in IT three decades or more; 24%, 21-30 years; and 41%, 11-20 years. Clearly, health IT's a transient field, however. While the majority of health IT respondents have been in the field for 11-plus years, most (88%) haven't worked ten years for their present employer -- although 25% of them have been there 6-10 years. That still means about two-thirds have been in their present position five or fewer years, despite their decades of overall experience.
Health IT salary quick hits
What did we learn about health IT salaries from the survey?
If you've worked for your present employer 6 years or more, your salary (plus commissions and bonuses) probably falls in the range of $60,000 to $160,000, which 80% indicated. Half the respondents with this level of tenure indicated they fall in the $60,000-$100,000 range.
If you've worked for your present employer five years or fewer, you're likely to fall in the $40,000-$100,000 range, like 57% of respondents in that category.
Overall, 15% of respondents indicated their benefits were either reduced or eliminated in the past year; 11% received no raise or bonus; and 4% took a pay cut.
In contrast, almost 70% of respondents are looking forward to bigger paychecks in the next year: 41% indicated they expected a raise; 18% a raise and bonus; and another 10% anticipate no raise but a bonus. How much are these bonuses? In 2012, they ranged from $200 to $54,000, with most (72%) falling in the $1,000-$20,000 range.
On the opposite side of the ledger, 21% of respondents thought they'd break even and get no raise or bonus in 2013. Just two respondents indicated they anticipate a pay cut, and a few more (five) indicated unpaid furloughs were on the horizon.
General health IT staffers are getting paid well in relationship to their tenured colleagues, reports SearchCIO.com's Linda Tucci. Rank and file health IT workers make 94% of what their senior IT peers make. Contrast that with manufacturing, where they make only 68% of senior staff.
Who's looking for jobs?
With the re-election of President Obama virtually guaranteeing the completion of government programs funding electronic health record adoption, the enforcement of updated Health Insurance Portability and Accountability Act (HIPAA) electronic data security regulations, and a larger national health IT infrastructure to support Affordable Care Act (ACA) mandates -- such as analytics-heavy accountable care organizations -- there will likely be plenty of opportunities for skilled workers looking to change jobs.
Our survey showed some folks already are thinking about taking advantage of this potential mobility:
11% are actively seeking a new job.
44% said that while they're not actively seeking a new job, they're open to new opportunities.
3% are eyeing new jobs within their present company.
Future's looking bright -- for now
2012's rancorous election season and post-election "fiscal cliff" discussions featured both political parties spreading negative rhetoric about the economy's future to fit their agendas. Despite the heaping helpings of gloom and doom served by virtually all mainstream news outlets, more health IT workers characterized the general mood in their shops as optimistic.
But not everyone's jumping for joy.
Optimists were more likely to be younger: 41% of the optimists (35/86) were under 50. Meanwhile, 20% of pessimists (13/64) were under 50.
People with growing budgets were more likely than those with static or shrinking budgets to report optimism: 49 out of the 97 who said their budget was increasing reported optimism, and even 15 out of the 49 who said it was staying the same were optimists. As one might imagine, only 9 out of the 48 who said their budget was shrinking reported optimism.
People with increasing staff levels were more likely than those with static or shrinking staff levels to report optimism: 46 out of 95 who said their staff was increasing reported optimism. Of those who said levels were staying the same, 20 out of 69 reported optimism. Only 13 out of the 60 who said their staff was shrinking reported optimism.
Additional reporting by Ed Burns.
Let us know what you think about the story; email Don Fluckinger, Features Writer or contact @DonFluckinger on Twitter.
Dig Deeper on Federal health care policy issues and health care reform