Share this item with your network: BACKGROUND IMAGE: iSTOCK/GETTY IMAGES
Managing mobile devices and meeting HIPAA compliance

iSTOCK/GETTY IMAGES
News
Stay informed about the latest enterprise technology news and product updates.
Experts discuss the ups and downs of implementing mobile health systems
The mobile health world continues to develop at a rapid pace. Experts talk about the best new options and how to have a successful IT project.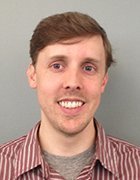 By
Mobile health is one of the fastest growing segments of the health care industry. The technological devices necessary for monitoring patients remotely or giving doctors access to diverse bodies of information has only been around for a few years. However, as IT companies and health systems develop new ways of recording, viewing and transmitting data, many are finding stiff challenges.
Presenters at the mHealth World Congress discussed these challenges and ways to overcome issues to find efficiency and effectiveness in mobile IT tools.
Brent Hicks, director of information technology at the Cleveland Clinic, said one of the greatest advantages mobile tools bring is they enable health care providers to limit their purchase of unnecessary technology. He pointed out that most smartphones have native applications that can allow the device to capture voice dictation, scan barcodes, control high-definition monitors, and function as security tokens, which are functions many physicians currently purchase individual devices to perform.
"You can do all this within your native apps, so stop buying this stuff," Hicks said. "Just build it into your device."
William Morris, M.D., associate chief medical information officer at the Cleveland Clinic, agreed that common smartphone functions can significantly reduce the number of other devices health care providers must purchase, thereby controlling costs. However, they can still present significant technical challenges. For example, integrating the data generated by mobile applications into standard electronic medical record (EMR) systems is not always straightforward.
"Every vendor comes to us and says, 'Here's my one-off solution. You need an ambient mic because of background noise.' [Mobile] devices are packed with hardware that can do a lot of those things," Morris said. "Our challenge was: How can we create an infrastructure that we could link and unite all these things to integrate it with the EMR."
Another challenge is how to guarantee mobile devices have the functionality and reliability physicians need. Phil Chuang, director of information services at Sacramento, Calif.-based Sutter Health, said in a separate presentation that the benefits of introducing mobile devices into a health care setting are often assumed. These assumptions sometimes aren't challenged because many people use smartphones and tablets in their personal lives and enjoy the technology.
I have yet to find any user where data entry is faster and less error-prone than it is with a physical keyboard.

Phil Chuang,
director of information services, Sutter Health
Chuang pointed out that this is an attitude providers need to guard against, as the benefits most people see from using mobile devices in their personal lives often do not translate to patient care. This is because the majority of personal uses of tablets and smartphones are geared toward media consumption, not data entry, as they are with health care applications.
"The biggest hurdle by far is data entry," Chuang said. "I have yet to find any user where data entry is faster and less error-prone than it is with a physical keyboard."
Of course, this doesn't mean mobile devices can't enhance patient care and improve physician efficiency. Chuang said Sutter Health's home health care providers are given tablet computers to manage patient visits. In order to ensure the devices would not have a negative impact on productivity, the organization developed its own system that would allow care providers to enter information efficiently.
Chuang said most electronic records vendors do not provide mobile systems that are significantly different from their desktop programs. This is a problem when health care providers want to go mobile, as tasks that can be completed easily on a desktop or laptop, such as selecting items in drop-down menus or filling in radio buttons, are generally more difficult on mobile devices.
That said, effective planning can make a difference. Chuang said that since implementing its current mobile policy for home health workers, Sutter Health has seen appropriate documentation increase from 10% prior to implementation to 60%. Additionally, the time from the start of care to the first bill being issued dropped from 35 days to eight days, administrative costs fell between 10% and 20%, and medical supply costs went down 30%.
These practice management benefits may increase the efficiency of a medical office, but Cleveland Clinic's Morris said the imperatives driving the push toward mobile device use are broader than that. He said integrating advanced technology like computer physician-order entry (CPOE) into the delivery of care will be central to the ability of health care providers to achieve better outcomes.
"It really is about the patients; we have to do it," Morris said. "There are good things from standardization. We're not just doing CPOE because we want you to be data entries -- it's because clinically it's the right thing to do, because you will kill the patient or harm the patient without these checks and balances."
Dig Deeper on Mobile health systems and devices