Share this item with your network: BACKGROUND IMAGE: iSTOCK/GETTY IMAGES
Managing mobile devices and meeting HIPAA compliance

iSTOCK/GETTY IMAGES
News
Stay informed about the latest enterprise technology news and product updates.
Mobile devices bring health interoperability challenges, opportunities
The proliferation of mobile devices in health care organizations can hinder, or help, complex health data interoperability initiatives. Medical devices add another wrinkle.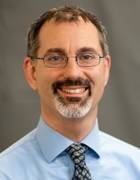 By
Within the typical health care organization, different software vendors' clinical applications, ranging from electronic health record (EHR) to e-prescribing to radiology imaging systems, present numerous health interoperability issues.
In the same vein, medical devices, ranging from simple monitors to complex ventilators, pose similar issues. Many devices transmit and receive data in proprietary ways, yet hospital IT staffers must get data from the devices into EHR systems -- and get alerts dispatched to nurse and physician smartphones.
As is the case when addressing software's health interoperability challenges, some facilities are using middleware to connect medical devices to back-end information systems.
Mike Freeman, biomedical device integration manager for Sentara -- an 11-hospital system in Virginia with more than 1,000 beds and 18,000 devices, including fetal monitors, ventilators and anesthesia machines -- sees such middleware as the interoperability solution for getting information from medical devices into his Epic Systems Inc. EHR.
"For us, we can standardize on the integration but give the user flexibility of multiple endpoints, which is crucial to them," Freeman said. "To us, interoperability means we've got to support whatever we put out there. Standardizing on how we're going to make things talk to each other -- that's probably the most important thing to us."
Mobile devices, and custom apps for them, also complicating health interoperability
The market penetration of devices running the Apple Inc. iOS operating system -- the iPad, iPhone and iPod Touch -- is increasing among physicians and nurses. Hospital IT staffers might cringe at the idea of adding an iOS EHR implementation to a long list of regulatory-spurred technology implementations, but those mobile devices can actually be used as an incentive to promote EHR use, said United Health Services CMIO Afzal ur Rehman, M.D. in a presentation at the Health Information and Management Systems Society's HIMSS 2012 conference.
"A lot of physicians said to me, 'I always wanted a reason to buy an iPhone, and this is it,'" Rehman said, in reference to his upstate New York health system's iOS EHR rollout. An iPhone or iPad can consolidate several devices physicians or nurses might currently carry into one, increasing their satisfaction with the new medical records and unified communications systems they are learning to integrate into health care workflows.
United opted to develop its own iOS-based EHR app, integrating NextGen Healthcare Information Systems Inc. and Siemens AG EHR systems. The health interoperability piece -- along with HIPAA-compliant iPad EHR security -- was tricky, and the health system did it without vendor support. "We did not ask them," for help, Rehman said, "because we did not expect any."
His colleague and co-presenter, systems analyst Rebecca Kennis, told SearchHealthIT.com that the thorniest health interoperability issue during the implementation process was configuring the pass-through server that takes data from practitioners' iOS devices to the Siemens back-end Invision mainframe and storage servers.
Standardizing on how we're going to make things talk to each other -- that's probably the most important thing to us.

Mike Freeman, biomedical device integration manager, Sentara
"We ended up having to get our own interface engine and all that," Kennis said, "and convincing our HIPAA folks that that's all secure."
Virtualization aiming to bridge mobile health interoperability gaps
Of course, most health systems have neither the in-house bandwidth nor expertise to create a custom iOS app for their EHR system. With outside custom application development costly, and security issues and HIPAA compliance intimidating, desktop virtualization is a popular method for iPad EHR implementation.
Some hospital IT leaders have admittedly expressed reservations about the performance and usability of EHR systems virtualized to iPads. But that situation is improving, said Ed Rodriguez, director of health care ISV sales for Citrix Systems Inc., one of the main iOS virtualization vendors.
The primary interoperability issue Citrix attempts to address, Rodriguez said, is making systems designed for Windows PCs -- complete with mouse navigation and a user interface meant for large monitors -- usable on small touchscreen devices.
The Citrix virtualization products include software development kit for vendors developing iOS applications as well as access scroll and zoom navigation features familiar to users of those touchscreen devices. Whenever these products are upgraded, Rodriguez said, Citrix aims to build in more and more iOS-friendly features.
For providers who choose to virtualize EHRs to iOS devices because of a lack of vendor support for the platform, or for internal reasons such as simpler security support, Rodriguez said Citrix promotes interoperability by building iOS native controls -- such as finger-enabled pointers -- into the end-user's Receiver application. This application is the pipe through which the giant back-end health care applications such as EHR, radiology imaging and lab information systems that are virtualized, and where some iPad interoperability features can be added.
"[At first we added] magnifying glasses to the touch pointer, and then we started introducing 'gestures,' which are ways to emulate right-click mouse, left-click mouse and double click -- the ways you traditionally interact with a Windows system," Rodriguez said. "That was kind of starting to get over the hump of usability."
The next step for Citrix is focusing development efforts on XenApp Mobility Pack features that automatically detect which device the physician or nurse is using at the server level and enable native features in context, such as the familiar iOS touchscreen keyboard that pops up when the user touches a text box.
Let us know what you think about the story; email Don Fluckinger, Features Writer or contact @DonFluckinger on Twitter.
Dig Deeper on Establishing interoperable electronic health systems