Share this item with your network: Strategic insight for health IT leaders

japolia - Fotolia
News
Stay informed about the latest enterprise technology news and product updates.
Wearable technology in healthcare is out of reach for many
People from low income populations suffering from chronic diseases could benefit from the use of wearable healthcare technology. However, there are several barriers in the way, experts said.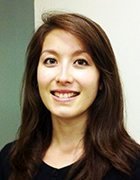 By
Wearable technology in healthcare is a hot topic right now and the benefits of wearables in terms of helping people improve their health are undeniable.
"Wearables can help by keeping both parties [doctors and patients] engaged, by preventing readmission [and] by preventing chronic conditions from reoccurring," said David Chou, former CIO at the University of Mississippi Medical Center in Jackson, Miss.
One example is chronic conditions such as diabetes, which the International Diabetes Federation estimates will affect one in 10 adults by 2030.
Unfortunately, the populations that tend to struggle with chronic diseases such as diabetes and could benefit from the use of wearables are the people who can't afford them. According to the World Health Organization, more than 80% of diabetes deaths occur in low and middle income countries.
In addition, a 2014 Centers for Disease Control and Prevention study shows there is an obesity disparity among varying racial groups in the United States, with the highest rates of obesity in the South. The most cases were found in African-Americans, followed by Hispanics. Further, it is well known that obesity often leads to other significant problems including diabetes, heart disease and cancer.
Wearables are still in a range that's out of reach for many consumers.

Iana SimeonovPublic Health Institute
"Wearables are still in a range that's out of reach for many consumers," Iana Simeonov, principal investigator and project director at the Public Health Institute in Oakland, Calif., said.
And Lisa Gualtieri, assistant professor of public health and community medicine at Tufts University and founder of RecycleHealth, a nonprofit, agrees: "I think that the cost is a real barrier for a lot of people."
But it isn't the only reason wearable technology in healthcare remains out of reach for the people from these populations -- the people who could really benefit from these devices. It's much more complex than that.
Dig Deeper on Medical technology devices