Evaluate
Weigh the pros and cons of technologies, products and projects you are considering.
Teleradiology services improving healthcare access for rural patients
The rise in teleradiology services affords access to subspecialists by rural patients, saving travel and expense.
Health IT can open access to health services where it's not possible for some rural patient populations, at least without the inconvenience and expense of travel. This has encouraged the growth of telehealth services that enable remote diagnostics via videoconferencing.

Download this free guide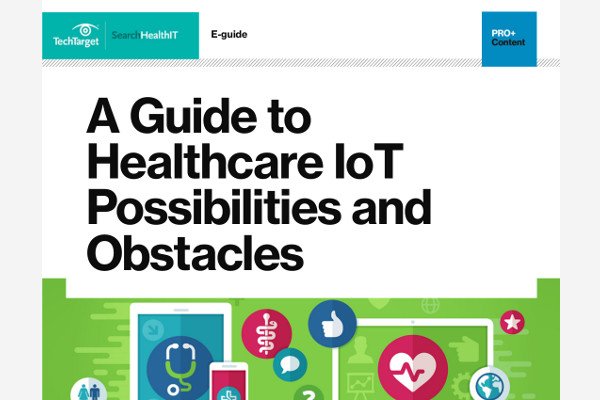 Download Complete Guide to Healthcare IoT Now
Healthcare IoT has the potential to greatly improve patient care – but it's not without its challenges. Download this essential guide in one PDF and learn how to overcome the obstacles: security, data overload, regulations, and more.
Teleradiology services are increasingly being carried out via telehealth, a practice where subspecialists remotely diagnose and consult from their offices typically located in urban areas at academic medical centers.
More hospitals in smaller towns and rural areas are engaging in teleradiology services to maintain 24/7 access to subspecialists.
Telehealth suits radiology because images can be captured and stored to a centralized repository. The radiologist and patient can be hundreds of miles apart. Such technology can solve rural patients' challenge of a lack of specialists in their region.
Federal and state programs have helped fuel the expansion of teleradiology services, funding electronic medical records and technology infrastructure for federally qualified health centers and other organizations serving rural populations. These have enabled the opportunity to create an effective health IT backbone in which radiologists with varied expertise can remotely diagnose patients quickly and efficiently.
Without teleradiology some patients would suffer from delayed diagnosis and treatment, which could in turn negatively impact their health. More hospitals in smaller towns and rural areas are engaging in teleradiology services to maintain 24/7 access to subspecialists via videoconferencing that they otherwise could not interact with. With this technological wrinkle, they are seeing a reduction in operational costs as well as improved patient outcomes.
About the author:
Reda Chouffani is vice president of development with Biz Technology Solutions Inc., which provides software design, development and deployment services for the healthcare industry. Let us know what you think about the story; email editor@searchhealthit.com or contact @SearchHealthIT on Twitter.
Other examples of remote care:
Dig Deeper on Health care cloud architecture