Share this item with your network:
Strategic insight for health IT leaders

eugenesergeev - Fotolia
Stage 2 woes may temper the effect of stage 3 meaningful use
Although no curtain call is planned for meaningful use attestation, it sure looks like stage 3 reporting won't carry the oomph -- or rigidness -- of stage 2.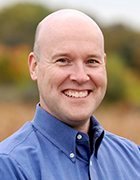 By
The soapboxes of healthcare IT littered the streets of Washington, D.C., during a recent, particularly lively week -- and in the aftermath, it's possible that stage 3 meaningful use reporting faces some changes.
To be clear, stage 3 isn't on the chopping block. But enough evidence is lying around from debates, press releases and political ballyhoos to suspect that the final stage 3 attestation rules may get a makeover before things settle down.
For example, the College of Healthcare Information Management Executives (CHIME) is hopeful that past tugs-of-war over meaningful use will lead to a final version of stage 3 that favors a patient-outcome-based reporting model over the initial proposal's metric-based approach, said Russell Branzell, FCHIME, CHCIO, president of the organization.
Generally, stage 3 further pushes physicians and hospitals to delve into the digital word with medical records and data interoperability. For example, the proposed rule recommends that clinicians should record notes in EHRs for more than 30% of patient office visits within four calendar days.
The health IT buzz in our nation's capital hit a flurry Feb. 10-11, as evidenced by the following declarations:
"Eligible professionals hit with $200M in EHR penalties" -- iHealthBeat.org headline
"Meaningful use is still broken" -- American Medical Association (AMA) press release
6 out of 7 of our witnesses say that the US is ready for ICD-10 and that Congress should not delay implementation: http://t.co/Rw4TasHcBD

— CongressmanJoePitts (@RepJoePitts) February 11, 2015
Not quite kicked to the curb, but ...
Wait a minute: What does ICD-10's scheduled implementation on Oct. 1 have to do with meaningful use?
Although ICD-10 is not direct competition to reporting attestation, the disease classification system is a long-delayed behemoth of a mandate that could distract attention from stage 3 meaningful use discussions. Another factor to add in: Officials at the U.S. Office of the National Coordinator for Health IT want to talk more about health data interoperability these days, and not as much about meaningful use.
Branzell doesn't buy that ICD-10 has the aura to sweep stage 3 completely aside. The current administration will push forth some version of stage 3 because it would be difficult to uncouple it from EHR laws without incurring a political battle, he said.
Eligible professionals backed into a corner
Notwithstanding stage 3's chances in the limelight, eligible professionals already aren't enamored with meaningful use, having struggled with stage 2 reporting. As a result, the AMA has long pressed for more meaningful use flexibility for physician practices on the grounds that it takes plenty of time and money to comply -- efforts that are better spent elsewhere, AMA President Stephen J. Stack, M.D., said in a release on Feb. 11.
"In order to successfully attest, physicians must spend tens of thousands of dollars for tech support, software upgrades, interfaces and data exchange, often on a recurring basis," Stack said.
His comments came after a CMS official estimated that 256,000 eligible providers (out of 384,000 nationwide) will need to repay some of their incentive payments because they were not able to fully attest to meaningful use in 2014. Elisabeth Myers, policy and outreach leader for CMS' Center for Clinical Standards and Quality, presented these figures to the joint federal Health IT Policy and Standards committees. CMS provided Pulse with a copy of her slides.
Hospitals fared better: 4,090 out of 5,700 U.S. hospitals attested to meaningful use in 2014, according to Myers.
The difficulties faced by some physicians and organizations to meet stage 2 reporting prompted the AMA, CHIME and other industry groups to pressure CMS to reduce stage 2 reporting requirements. The agency responded in their favor in January by proposing to update its Medicare and Medicaid EHR Incentive Programs in the following ways:
Adjust hospital EHR reporting periods to the calendar year to allow eligible hospitals more time to install and implement 2014 edition software.
Modify other aspects of the program to match long-term goals, reduce complexity, and lessen provider reporting burdens.
Shorten the meaningful use reporting period in 2015 from 365 days to 90 days to accommodate these changes.
The feds intend to release stage 3 requirements in parallel with the proposed changes to stage 2. If government plans go as scheduled, the final stage 3 rule will be out near the time you read this article. It won't be clear until then what the healthcare industry's influence has been on the final requirements (see Reda Chouffani's article for more about this aspect). But Branzell said wording in the CMS announcement about the 90-day reporting implies that the agency will offer more flexibility during the transition to stage 3.
A CMS spokesperson said because the rule is still in development, the agency would not comment about stage 3 details or whether officials expected any resistance from the industry.
Scott Wallask is news director at SearchHealthIT. Follow him on Twitter @Scott_HighTech.
Dig Deeper on HITECH Act and meaningful use requirements