Share this item with your network: Strategic insight for health IT leaders

iSTOCK/GETTY IMAGES
Evaluate
Weigh the pros and cons of technologies, products and projects you are considering.
Smartphones can't displace the communications badge in healthcare
Communications badge vendors find their products fill a crucial need in healthcare, as Vocera remakes itself as a device-independent platform.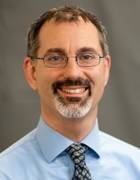 By
This is the first part of a two-part story on the use of healthcare communications badges. Part two examines how they are used to protect hospital staff when working with violent patients.
If you're a forward-thinking health IT technologist assuming the smartphone will replace every communications device that preceded it in healthcare, the neonatal intensive-care unit nurse resuscitating a newborn using both hands covered in thick gloves might change your mind. When seconds count to save a life, he or she doesn't have time to whip out a phone to summon help.
The behavioral health unit orderly who is caring for a patient who suddenly becomes unstable or violent might also beg to differ. In both cases, a voice-activated communications badge -- or one with a quick button push -- can more quickly alert team members to a situation where immediate assistance is needed.
And while consumer smartphones are making their way into workplaces thanks to bring your own device policies opening up Wi-Fi networks to their use, many areas of a hospital or physician office require employees to adhere to sterility standards for infection control that eliminate smartphone use. In other environments, clinicians' gloves render touchscreens unusable and/or the nature of a department's patient care is more conducive to hands-free communications than using a phone.
Vocera's platform play
The healthcare communications badge has been around for about 15 years, and it would be easy to dismiss it as an old-tech one-trick pony. Vendors, however, are keeping up with the times. Vocera Communications, Inc. has recast itself as a "communications platform" vendor, incorporating alarm management, secure texting and email messaging for iOS and Android smartphones in recent upgrades to its systems.
While the Vocera brand might invoke images of the company's familiar round or oblong communicators hanging from a lanyard around a nurse's neck or clipped to the lapel of a coat, the Voice over Internet Protocol system can port messages to desktop computers, phones, and mobile devices the practitioner chooses.
An increasing number of vendors are acting like they don't have a dog in the [patient data protection] hunt.

Jorge Scheirer, M.D.VP and CMIO, Reading (Penn.) Health System
"What you'll see for the near future will be a mix," said Vocera CEO Brent Lang, who added that his company's badges are still popular because of their healthcare-friendly design that includes four microphones and supporting hardware that can tune out background noise to hone in on a practitioner's voice in often noisy environments -- audio discernment smartphones don't have -- and also includes hospital-grade antibacterial coatings.
"A lot of our customers really value the hands-free capability of the badge," Lang concluded. "We grew up as a company very focused on the badge, but today we're pretty agnostic in regards to the endpoint device people are using."
Customers choosing their own devices
Jorge Scheirer, M.D., vice president and chief medical information officer for Reading (Penn.) Health System, said the device-agnostic approach helped his organization settle upon Vocera for its communications implementation.
"If we were to roll out Vocera as a badge-only platform in this institution, I think it would fail," Scheirer said. Clinicians can choose how they will send and receive messages, tailoring their communications to what makes sense in their work.
While badges do make sense for some practitioners, their use can be more vulnerable to HIPAA violations when, for example, an employee steps into a crowded hall while talking into a badge about a patient. Touchscreen communications, he points out, are a silent means of passing along protected data to other parties involved in a patient's care.
For IT leaders considering an upgrade to hospital communications, Scheirer said, perhaps the most important facet in the buying decision is that messages reside on the server and are viewed -- but not stored -- on the end user's device. That one subtle facet is the key to data security that fosters HIPAA compliance, regardless of vendor, because when the device is lost or stolen, the HIPAA protected data doesn't disappear with it.
He also encourages healthcare providers to only do business with vendors who will sign HIPAA business associate agreements that cover interactions such as employee training as well as system setup and maintenance.
"An increasing number of vendors are acting like they don't have a dog in the [patient data protection] hunt," Scheirer said. "They're acting like, 'Why do we have to assume any liability or responsibility for making sure you don't violate HIPAA?' It's ironic, because vendors were an increasing cause of HIPAA violations, mostly through portable media -- and that's why CMS changed the regulation."
Let us know what you think about the story; email Don Fluckinger, news director, or contact @Don Fluckinger on Twitter.
Dig Deeper on Organizing health care staff and networks