Share this item with your network: Strategic insight for health IT leaders

japolia - Fotolia
News
Stay informed about the latest enterprise technology news and product updates.
Radiology one specialty included in federal health IT programs
The meaningful use program wasn't designed with medical specialties in mind, which has caused some radiologists to struggle to satisfy its criteria.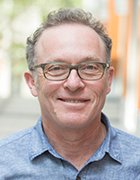 By
CHICAGO -- Radiologists' images, including X-rays, CT scans and MRIs, are an important part of advanced clinical care, and radiology products and their associated reports are quickly being drawn into the larger health IT universe via EHRs and medical image sharing.
Radiologists are also included in federal health IT incentive programs for meaningful use, Medicare and Medicaid, and radiology practices are included in federal legislation mandating electronic health programs in certain areas.
The future of such incentives was the topic of several key discussion panels at the sprawling Radiological Society of North America (RSNA) 2014 Scientific Assembly and Annual Meeting. Luminaries in radiology, informatics, health IT and government debated the merits of radiologists trying to attain incentives as many other physicians and healthcare systems have done.
A difficult but worthwhile effort
Curtis Langlotz, M.D., a longtime RSNA participant recently transplanted from Philadelphia's University of Pennsylvania Health System to Stanford University Medical Center, argued that it's worthwhile for radiologists to try to meet CMS's (Centers for Medicaid and Medicaid Services) stage 1 and stage 2 levels of meaningful use attestation -- and then to try for stage 3 when, or if, it arrives.
Doing so has helped produce key advancements in health IT, such as adoption of EHRs, e-prescribing and the widespread use of patient portals in large healthcare systems and physician practices, Langlotz said.
"As they continue to raise the bar … it becomes more difficult for radiologists to achieve, but it's laudable," Langlotz, professor of general radiology and biomedical informatics research at Stanford, said during a panel discussion on the future incentives for radiologists.
At the same time, Langlotz acknowledged that meaningful use is sometimes an awkward fit for radiology specialists. "We don't order images; we simply provide them," he said.
About a year ago, CMS allowed radiologists to opt out of meaningful use -- thereby avoiding penalties but also foregoing incentives -- by claiming hardship exceptions. Many radiologists took that option and remain skeptical of the program and whether it's worth the effort and time to attest to it.
Imaging reimbursement tied to upcoming mandate
Looming on the horizon as of July 1, 2017, however, is a new legal requirement for all radiologists to choose from a list and use of clinical decision support (CDS) systems. Radiologists using advanced imaging services will see claims reimbursed only if they conform to appropriate use criteria and approved CDSS software.
"This is a major deal, and it's going to require all of us to pay a lot more for imaging support over the next few years," Langlotz said.
Meanwhile, another panelist, Doug Fridsma, M.D., president and CEO of the American Medical Informatics Association, and until recently the chief scientist of ONC, said most of the meaningful use incentive money is gone now because after passage of the HITECH stimulus bill in 2009, CMS and ONC faced pressure to jump-start the adoption of EHRs.
"Had we taken 10 years to get the money out there, money would have gone elsewhere," to other projects, Fridsma said.
As for meaningful use stage 3, ostensibly still in the works for 2016, Fridsma said it's "unlikely to push the envelope, and there is fatigue and fewer dollars out there."
Not surprisingly for the leader of a major medical informatics group, Fridsma advised radiology professionals to look to informatics and analytics to navigate the shifting grounds of reimbursement and payer strategies.
"It's going to be critical to know your patients and know your data," he said. "Informatics will be the key to getting paid."
Let us know what you think about the story; email Shaun Sutner, news and features writer, or contact @SSutner on Twitter.
Dig Deeper on RSNA conference and annual meeting