Share this item with your network: Strategic insight for health IT leaders

iSTOCK/GETTY IMAGES
Get started
Bring yourself up to speed with our introductory content.
Quality must be defined to establish pay-for-performance success
Quality metrics and patient-focused care are the cornerstones for providers' plans as they switch to the ACO model.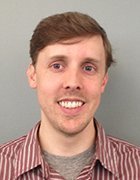 By
This is the second part of a series on accountable care organizations (ACOs). The first part covered why failing to establish quality metrics could stop the development of accountable care in its early stages. Here we cover how providers are preparing themselves for pay-for-performance programs.
Pay-for-performance programs are still developing and some physicians feel getting started with performance measurement now is more valuable than waiting for quality metrics to be perfected.
"It's very important to have measurement drive us in the right direction," said Anita Ung, M.D., medical director for quality improvement and quality measurement at Atrius Health. "If the only thing that's measured is dollars, it's really easy to skimp on quality."
If the only thing that's measured is dollars, it's really easy to skimp on quality.

Anita Ung, M.D., Atrius Health
Atrius Health is a Massachusetts-based network of physician offices that participates in several quality programs, including the Medicare Pioneer program and Blue Cross Blue Shield of Massachusetts' Alternative Quality Contract. Since starting with these programs, Atrius has brought under control the blood pressure of 19,000 patients with hypertension, Ung said.
While she does not attribute this improvement entirely to participating in quality programs, Ung said basing care around quality metrics allowed Atrius to identify patients most in need of attention. The quality metrics may not be perfectly tailored to every individual's condition, but when applied to a population they can point clinicians in the right direction.
Beyond quality metrics
Quality metrics are not the only thing determining the shape of a pay-for-performance program. ACO models are about more than tracking a few metrics: They are about getting back to patient-centered care and ensuring that an entire patient population is served adequately, said Greg Bazylewicz, M.D., chief network development officer at Lahey Health System.
A large network of hospitals and medical offices based in Massachusetts, Lahey participates in a number of risk-based payment programs, including ones through Tufts Health Plan, Harvard Pilgrim and Blue Cross Blue Shield of Massachusetts. Bazylewicz said not all the quality metrics from these different programs line up exactly. Also, it is difficult for health plan quality metrics to keep up with evolving clinical knowledge. For example, the American Heart Association and the American College of Cardiology recently released new guidelines on treating patients with a high level of LDL, or so-called "bad cholesterol." But Bazylewicz said these changes have yet to be reflected by the quality programs Lahey participates in.
But the metrics still generally drive toward the same goal, which is improving the health status of patients with specific conditions and getting providers to think about population health, he said.
"It's about making sure that you become aware of all the individuals for whom you're listed as providing care, because just leaving people to their own follow-up, a lot of people just drift away or they're not motivated to make changes," Bazylewicz said.
But Allan Goroll, a physician at Massachusetts General Hospital and professor of medicine at Harvard Medical School, still sees this something-is-better-than-nothing attitude as dangerous. While the overall goals of ACO models may be noble, he says, if doctors don't understand why they are measuring something or don't see a value in that measurement, they are going to stop supporting the model of care. And that could put the industry right back where it started: Paying too much for low-quality care.
Ed Burns is site editor of SearchBusinessAnalytics. Email him at eburns@techtarget.com and follow him on Twitter: @EdBurnsTT.
Dig Deeper on Establishing interoperable electronic health systems