il-fede - Fotolia
New Brother printers offer HIPAA compliance for healthcare
While much of healthcare has gone digital, some hospitals and many smaller providers still use paper records; Brother print-fax-store machines are HIPAA-compliant for print.
Brother International Corporation knows that print is not dead, even in the heavily digitized world of healthcare.
Brother is a legacy printer and electronics company that has changed with the times. The new Brother printers deliver HIPAA compliance and faxing and secure data storage to healthcare organizations that still rely on paper records.
One healthcare operation, Night Nurse, Inc., an overnight nurse staffing company based in a converted church in Framingham, Mass., finds the new Brother printers indispensable.
Nationwide nurse nerve center
Night Nurse's small suite of offices includes a set of dispatch consoles that function as the nerve center of a nationwide network of nurses who work on demand in 35 states.
Night Nurse's customers include nearly 500 physician practices, hospitals and community health centers that depend on them to assign nurses quickly when a patient's healthcare provider's offices are closed.
Stuart Pologe, the company's chief operations officer, said the company has used basic Brother fax machines since 2004, and still uses them as backups.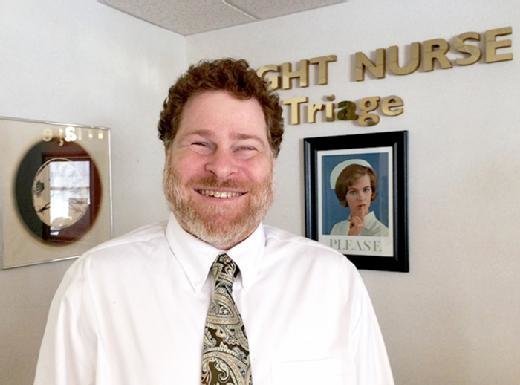 Now, however, Night Nurse relies primarily on new Brother printers from the MFC-L6800DW series, which, in addition to printing faster than the models of five or ten years ago, have higher output and more electronic data era capabilities.
"What they allow us to do is make that transition from a paper-based operation to the emerging non-paper-based operation," Pologe said. "These machines not only can take in a fax and print it out, but they can also export the fax image over the network to a server to record the fax images and put them in folders for us and give us a backup digital image of the faxes."
New Brother printers archive data
Among the records that see traffic during the busy overnight shift are patient care reports, which clinicians can get access to from Night Nurse's machines around the clock.
When a call comes in to a hospital's or a practice's answering service, instead of getting routed to the doctor, the call is redirected to Night Nurse. Night Nurse's proprietary software system then routes the call to the appropriate registered nurse who takes the call over his or her computer via the Night Nurse virtual private network. The nurse is then provided with the patient's phone number and other information.
If we have some catastrophic system failure, we always have a physical piece of paper.

Stuart PologeCOO, Night Nurse, Inc.
Afterward, the nurse produces a report on the patient's condition and the care that was provided to him or her, and that report is delivered electronically via the Night Nurse system to the patient's primary care provider. All of the spoken communication is both printed out and stored by the Brother machine, which can output it to the Night Nurse network if needed.
Night Nurse's machines are secured partly by having their USB ports removed prior to use, and they are only accessible by authorized dispatchers via strong passwords and managed switches. Unlike some multifunction printers of yore, these machines do not contain hard drives that can be stolen or lost, which can lead to health data breaches. The network is protected by 256-bit Secure Sockets Layer encryption.
Passing a voluntary HIPAA audit
These security measures -- in addition to physical locks on all waste and recycling bins at Night Nurse headquarters -- passed the muster of a voluntary 6-month HIPAA security audit conducted by OptumHealth, the health IT subsidiary of insurer UnitedHealthcare.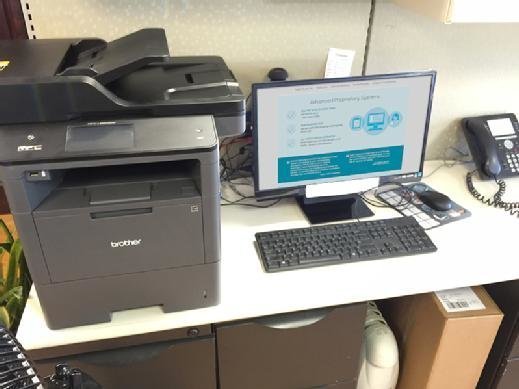 Beyond privacy and security concerns, the printing capabilities of these new Brother printers are critical to maintaining redundancy in the case that a fax machine, computer or network switch fails, Pologe said.
"We have to have 100% reliability. We cannot lose patient information," Pologe said. "If we have some catastrophic system failure, we always have a physical piece of paper."
Diversified multinational
As for Brother, while it has a big presence in the section of the healthcare universe that still relies on paper, it is also a diversified multinational, selling a range of motor-based products, in addition to office equipment, with about $7 billion in annual sales.
"Night Nurse is a great example of a company that's taking advantage of our technology," said Jeff Sandler, director of solutions marketing for Brother. "We pack a lot of features into our devices to make them very functional."
Sandler noted that Brother users are doing things besides just printing. They are also copying and capturing information; for example, scanning a printed document to retain and reuse or share it.
"Our devices enable all those different activities," he said.
The new Brother printers also work with cloud-based applications, such as Google Docs, and they support wireless devices, such as smartphones.
Next Steps
HIPAA audits of healthcare organizations are underway
Tips for securing multifunction printers
How Brother International Corporation uses CRM for customer support
Dig Deeper on Electronic health records privacy compliance