Share this item with your network: Strategic insight for health IT leaders

beawolf - Fotolia
News
Stay informed about the latest enterprise technology news and product updates.
Meaningful use program criteria divert from patient care
Much-maligned meaningful use EHR incentive program and HIPAA omnibus rules are still helping vendors -- especially upstart health IT cloud companies.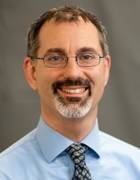 By
Kyle Armbrester, athenahealth Inc. business development VP, got lots of laughs when he equivocated meaningful use to "cash for clunkers" onstage at the company's recent More Disruption Please conference for health IT cloud startups in Northport, Maine, referring to the federal program where consumers earned subsidies for trading in gas guzzlers for cars that got better mileage.
Later, in a conversation with SearchHealthIT, the cloud EHR vendor exec expressed disappointment with the program, because it, in his mind, subsidizes EHR systems from athenahealth's bigger competitors that aren't getting the job done. Clunkers, if you will: closed systems that aren't interoperable, legacy systems that are less usable and lacking Web services that suit today's health IT integration needs to best benefit patients.
"Instead you could get any old junk [Microsoft] Word type piece of software and collect your incentive," Armbrester said. "You didn't have to get a fuel-efficient, safe car. You could get anything and get your payment."
In hindsight, a quicker path to health IT nirvana possible?
Both Armbrester and athenahealth CEO Jonathan Bush conceded, however, that meaningful use, flawed as they perceive it, has been good for business. Just not as good as it could be -- to the detriment of patient care, Bush told SearchHealthIT that prescriptive rules of the meaningful use program have forced software companies to divert resources that could have been spent meeting broader goals in order to develop features to meet specific criteria.
"One big, dumb program doesn't allow for the biodiversity that [we need]," Bush said, adding that EHR vendors aren't free to help work on experimenting with "a thousand petri dishes" of technology ideas to cut healthcare costs in the many settings it takes place.
"The more everyone's forced into one petri dish, the less progress happens," Bush said, noting that athenahealth's billing services system now accommodates 1,760 different payers, spanning more than 40 million reimbursement rules. "I believe our real competitive advantage is not, 'Hey! We can do this one parlor trick better than anyone else,' it's that we can maintain a wide variety of those parlor tricks."
The regulatory road not taken, Bush concluded, is hard to imagine or comment on. But the possibilities haunt him.
The bright side of HIPAA for vendors
Speaking of taking the good with the bad vis-a-vis regulatory compliance, most health IT vendors and providers roll their eyes and toss out descriptions like "onerous" or "a pain" when describing the HIPAA omnibus rule. But cloud vendors see it as a boon for business -- at least this year.
That's because in the mainstream, cloud vendors are taking a beating: Among the top stories there are retailer data breaches, Apple's iCloud celebrity selfie breach and Amazon Web Services' reboot for security reasons affecting 10% of the businesses hosting data there. In healthcare, HIPAA compliance serves as a shield, a differentiator signaling extra layers of compliance that reassure healthcare providers shopping for cloud storage and services.
That's an important selling point, because healthcare CIOs are often reticent to commit to cloud health IT vendors in general. But all the bad press the cloud is getting hasn't scared them away, vendors report, because of HIPAA.
"The HIPAA [compliance] we have to go through makes our software so secure I don't really worry about it," Naveen Khan, CEO of PT Pal, a startup that hosts a cloud-based physical therapy app, told SearchHealthIT at the athenahealth conference. She specifically referenced security strategies the regulation promotes including data encryption, user identification and limiting access privileges. "Apple doesn't have to do all that work."
This is the first of two parts; the story continues here.
Let us know what you think about the story; email Don Fluckinger, news director, or contact @DonFluckinger on Twitter.
Dig Deeper on HITECH Act and meaningful use requirements