Share this item with your network: Strategic insight for health IT leaders

iSTOCK/GETTY IMAGES
News
Stay informed about the latest enterprise technology news and product updates.
Meaningful use guidelines for specialists: Stickier than for primary care
Meaningful use for specialists can be difficult. But referring primary care physicians will demand data interoperability; avoiding it isn't an option.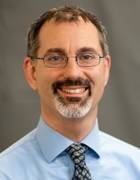 By
Meaningful use for specialists isn't as simple as it is for primary care practitioners. Read this two-part series to understand how medical professionals are tackling the challenge of complying with meaningful useguidelines.
First, many specialists don't use electronic health records (EHRs) to begin with, but instead track patient data through proprietary systems as well as practice management and billing applications. Using an EHR doesn't just represent new software; it also means new, additional workflow to support meaningful use patient data reporting criteria.
Second, some specialists fear sharing data directly with patients, as required by the meaningful use program, may jeopardize business relationships with their referring physicians. They customarily deliver the news themselves to their patients, lest a test result contain panic-inducing bad news or good news that just sounds bad. That, one senior Radiological Society of North America (RSNA) leader told SearchHealthIT, represents 20th-century "paternalistic" thinking on the part of the primary care practitioners (PCPs) -- but the specialists can't control it.
Third, many specialists don't see their patients face-to-face. A pathologist's "patient visit" might amount to receiving a fluid sample. For radiologists, a digital scan of an organ, bone or joint counts as a visit. The Centers for Medicare & Medicaid Services has written exceptions to some meaningful use guidelines for specialists in these situations, but as the government moves through the more technically complicated later stages of meaningful use, there will likely need to be many more exceptions to keep specialists in the game.
Meaningful use guidelines for specialists: Square peg, round hole
Radiologists, on the cutting edge of digital technology, are working around these problems and pointing the way for other specialties to support meaningful use. RSNA leadership successfully convinced the CMS that radiology information systems (RIS) can be used as an alternative to EHRs; they now can be certified for meaningful use just like EHR systems. Coupled with a patient Web portal, much of meaningful use can be covered without an EHR.
Along with pathologists, radiologists earned a five-year reprieve from the CMS on rules governing face-to-face visits; although it's still unknown what will happen when the five years is up. The main concern is the federal agency will dock radiologists a percentage of reimbursements for not meeting meaningful use rules.
"A RIS is an EHR; it's a subspecialty EHR," said Steve Munie, CIO for Pinehurst (N.C.) Radiology, a 12-physician group serving the Sandhills region. "They're really one and the same." He said one complicating factor in connecting with physicians and hospitals, sharing data and receiving orders is interoperability between his RIS and their EHRs. It took Iguana, an HL7 integration engine from vendor Interfaceware, to create the needed interfaces between apps.
One complicating factor in connecting with physicians and hospitals, sharing data and receiving orders is interoperability between the RIS and EHRs.
Munie said he's concerned about how meaningful use has been rolled out, each stage inventing a more complicated infrastructure as it progresses. He would have preferred to see federal leaders creating a model of interoperable data objects between agencies that could be duplicated in the private sector.
"Why can't they lead?" Munie said. "When I'm in conferences like HIMSS and I see guys from Army and Navy and they can't talk to each other, and they listen to our roundtable discussions and they shake their heads and say, 'You guys are so far ahead of us,' I'm thinking, 'Hello, this was put into law in 2009!'"
Most radiologists not sold on meaningful use, yet
Only 150 of the country's about 30,000 radiologists attested to meaningful use in 2011, although that number was estimated to expand to about 850 by the end of 2012, according to CMS data cited in an RSNA presentation by Alberto Goldszal, CIO of University Radiology, which employs 85 radiologists across New Jersey and is taking the certified RIS-plus-patient-portal approach to meaningful use.
But that number could rise as larger radiology providers attest their entire groups at once.
"We did not want to be on the bleeding edge of things," said James Whitfill, M.D., chief medical information officer at Southwest Diagnostic Imaging (SDI) in Phoenix, which after two years of deliberations recently decided to adopt a certified ambulatory EHR system for its roughly 30 radiologists. But the group is just using the few features needed to store the few data points required by meaningful use criteria.
Whitfill said SDI had delayed the decision to pursue meaningful use incentives in hopes the Office of the National Coordinator for Health IT (ONC) would perhaps loosen requirements in stage 2. When that didn't happen, the company devised a plan to comply with it as written. He and Goldszal agreed, for their respective radiology groups, the carrot of the incentives was better than the stick of eventual CMS reimbursement penalties for not meeting meaningful use criteria.
Let us know what you think about the story; email Don Fluckinger, news director, or contact @DonFluckinger on Twitter.
Dig Deeper on RSNA conference and annual meeting