Share this item with your network:
Strategic insight for health IT leaders

Luis Louro - Fotolia
Meaningful use a mixed bag for development of EHR systems
Most agree that meaningful use has driven the development of EHRs, but vendors complain that this focus has distracted them from improving ease of use.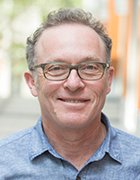 By
By now, six years after the HITECH Act set out $30 billion in incentives for healthcare providers to adopt and effectively use electronic health records, it's clear that the federal government's meaningful use program has dramatically shaped the technological development of EHR systems.
But whether those changes have been beneficial on the whole or have hampered EHR vendors' research and development efforts is a debate that still simmers as the end of the meaningful use era comes into sight in the next few years.
Some vendors have long grumbled about the emphasis on attaining certain measures in the attestation process and the resultant need to build tracking functions into EHRs, claiming that regulatory pressure has taken away from work to make EHRs easier to use. Physicians often complain that many systems are cumbersome and hard to navigate.
"A lot of work has gone on around that measurement piece, and it has diverted resources from efforts to deliver functions that customers are asking for," said Mark Segal, chairman of the EHR Association and vice president, government and industry affairs, for GE Healthcare. "We want to be able to focus heavily on usability. That's been one of the issues with meaningful use certification. … It can detract from developing usability."
But with more than 400 EHR systems now certified by the U.S. Office of the National Coordinator for Health IT (ONC), certain features and functions are essentially mandated by ONC if healthcare systems and physicians want to attest to meaningful use. In turn, the government offered up to $43,000 in incentives per doctor -- amounts that can add up to millions at healthcare systems with hundreds of physicians.
Among these critical features are the following:
Secure electronic portals for doctors and patients to communicate about medications, set up appointments and view routine lab results.
Fields for immunization and family medical histories.
Public health reporting capabilities.
Pipelines to allow providers to share patient health information with other providers as allowed by HIPAA privacy rules.
All of these items -- whether included as part of the base EHR platform or tacked on by a third-party vendor -- are required in order for eligible practitioners and hospitals to attest to meaningful use stages 1 and 2, which focus on data capture and sharing, advancing clinical processes and patient engagement.
Most top-shelf EHRs offer this array of features, and vendors are now watching what stage 3 -- likely the last phase of the program and expected to start in 2017 -- will bring as the last of the stimulus money runs out.
Stage 3 meaningful use measures, now in the form of 71 pages of recommendations, are expected to be distilled into about a dozen proposed new measures by mid-spring. In general, they will concentrate on health outcomes and interoperability, with some new emphasis on patient-driven wellness programs.
ONC officials say they are sympathetic to vendors' frustration with conforming to some meaningful use dictates, but that the goals embodied in meaningful use were not thrust upon vendors. Instead, these measures resulted from a national consensus that developed even before Congress passed the HITECH Act, said Andy Gettinger, M.D., ONC's chief medical informatics director and acting director of the agency's Office of Clinical Quality and Safety.
"We understand that [vendor] perspective but don't necessarily agree with it," Gettinger said.
Gettinger noted that the broad underpinnings of meaningful use originated nearly a decade earlier, with the Institute of Medicine's identification of five major goals for expanding technology in healthcare.
"Developers respond to whole bunch of inputs. I don't want to say everything we put in our requirements is perfect, and usability is a good example," Gettinger said. "We have asked our certifying boards to look at usability issues."
Meanwhile, many EHR companies have adopted meaningful use strictures in stride, some developing what are in effect service operations to help their customers attest to meaningful use.
At eClinicalWorks LLC in Westborough, Mass., developers have been trying to update the company's cloud-based platforms for physician practices and local government agencies and work within meaningful use at the same time, said spokeswoman Heather Caouette.
During stages 1 and 2, eClinicalWorks built care coordination and population health modules -- two major thrusts of meaningful use -- into its EHRs. Going forward, Caouette said telehealth, analytics and patient engagement -- some of the anticipated stage 3 measures -- are priorities.
"We're trying to innovate and give our customers the functionality and usability they require," Caouette said. "Meaningful use was definitely good in bringing EHRs as an industry forward, but ... there was a loss of focus on innovation in other ways. Overall, it's been good."
Among healthcare system CIOs, the verdict on meaningful use has been mixed, but more positive than not judging at least by the fact that 90% of U.S. hospitals had attested to either stage 1 or stage 2 as of February 2015, according to ONC.
Denni McColm is CIO of Missouri's Citizens Memorial Healthcare, which has attested to stage 2. For more than a decade, she has overseen a regional data network linked to the same EHR system provided by legacy EHR vendor Meditech.
Meditech was founded in 1969, well before the modern era of EHRs. As it turned out, though, according to McColm, Meditech adapted its EHR over the decades, adding population health and analytics capabilities in recent years, partly as a response to meaningful use.
"I think if you have a will to do it, you can do it," McColm said of the attestation process. "But what made things easier for us already was we had a long relationship with our EHR vendor."
While hospitals and their EHRs appear to have reached a cordial working relationship, physicians and physician practices have had much tougher time of it. Only about 25% of doctors had attested to meaningful use stage 2 in 2014, according to ONC.
Thomas Stringham, creator of the AmericanEHR.com website, comes down on the anti-meaningful use side of the debate. American EHR is a forum for doctors to vent their frustrations with both meaningful use and their EHR systems. "It's over-regulation -- all the check boxes versus what's best for your practice" that is triggering the physicians' struggles with meaningful use, Stringham asserted.
Let us know what you think about the story; email Shaun Sutner, news and features writer, or contact @SSutner on Twitter.
Next Steps
ONC coordinator insists agency remains committed to meaningful use
Cerner buys Siemens' health IT branch, will continue development of EHR
EHR certification to become annual event
Dig Deeper on HITECH Act and meaningful use requirements