Share this item with your network:
Strategic insight for health IT leaders

JJ'Studio - Fotolia
Larger providers ready for ICD-10 implementation date
As the Oct. 1 ICD-10 implementation date nears, larger provider organizations appear to be ready, with testing, training and double coding complete.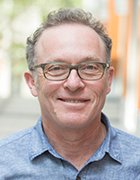 By
Walnut Hill Medical Center opened in 2014 as a "hospital of the future," built from the start with advanced technology at its core and patient-centered care as its mission. Among the latest-generation systems the 100-bed acute care Dallas hospital was geared up for was ICD-10, even though Walnut Hill was still running ICD-9 as its coding platform when it opened.
Like thousands of other hospitals, Walnut Hill was originally looking to Oct. 1 2014 as the ICD-10 implementation date, but they all received a reprieve in the form of a one-year delay.
Next Steps
Providers get help from business partners during ICD-10 conversion
Twitter is one source for every ICD-10 code
Adviser prompts HHS to take action before coding deadline