freshidea - Fotolia
Evaluate
Weigh the pros and cons of technologies, products and projects you are considering.
John Sculley: optimize transaction cycle for pharmaceuticals
Former Apple and Pepsi CEO John Sculley urges the use of cloud technology to optimize the transaction cycle for pharmaceuticals and drive down prices for advanced specialty drugs.
Reducing inefficiencies in the transaction cycle for pharmaceuticals can drive down costs and improve healthcare, according to John Sculley, former Apple and Pepsi CEO. Sculley, who also has health IT experience, is a founding investor and vice chairman of RxAdvance, a cloud-based pharmacy benefit management system vendor. Sculley talked with SearchHealthIT about the advantages of a cloud pharmacy benefit management platform for optimizing prescription drug distribution for chronic and other conditions.

Download this free guide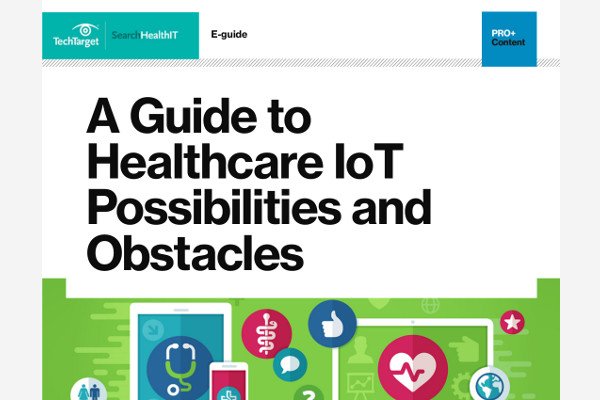 Download Complete Guide to Healthcare IoT Now
Healthcare IoT has the potential to greatly improve patient care – but it's not without its challenges. Download this essential guide in one PDF and learn how to overcome the obstacles: security, data overload, regulations, and more.
By submitting your personal information, you agree that TechTarget and its partners may contact you regarding relevant content, products and special offers.
You also agree that your personal information may be transferred and processed in the United States, and that you have read and agree to the Terms of Use and the Privacy Policy.
This is part two of a two-part Q&A. Read part one, in which Sculley gives a broader perspective on how a cloud pharmacy benefit management platform can drive down Rx costs.
How can this technology help make drugs more affordable for, say, the elderly, so that they don't have to go to Canada or buy from India, so they don't have to do without?
John Sculley: I'll give you some perfect examples. Traditionally, specialty drugs, the prior authorization drugs, are very, very expensive.
Like the drugs for HIV and HCV?
It's clear that more and more of the solution for healthcare is going to involve giving the patient a bigger role in their own wellness and their own sick care.

John Sculleyfounding investor and vice chairman of RxAdvance
Sculley: Exactly. When you're talking about hepatitis C (HCV) or HIV, you're talking about medications that cost over $100,000 a year. When you have prior authorization drugs like these, you really want be able to control the process, control the dosage. We have launched a service called Authorize and Manage. It's an example of how you can take the data that is coming out of what's called the transaction cycle. Instead, when most people think about healthcare, they focus on electronic health records.
Meanwhile, there's a plan from CMS to try to get more and more interoperability between the providers. But the reality is that some vendors would much prefer to not have interoperability. Why? Because they get higher margins.
How does the lack of interoperability affect your business?
Sculley: It doesn't affect us at all. We take the transaction cycle data, the data means that's required by regulators that every prescription must be documented for its clinical claims and related lab data. And that's being done by every PBM (pharmacy benefits management company). The difference is that we are built on a cloud-based platform, and everything we do is around taking that transaction cycle data from every specialist for the chronic care patients, and being able to perfect that data to deliver reduced costs.
We don't even touch the electronic health record, because in the Rx ecosystem, we have all the data that we need coming from that transaction cycle, recording every script for its clinical claims and related matters.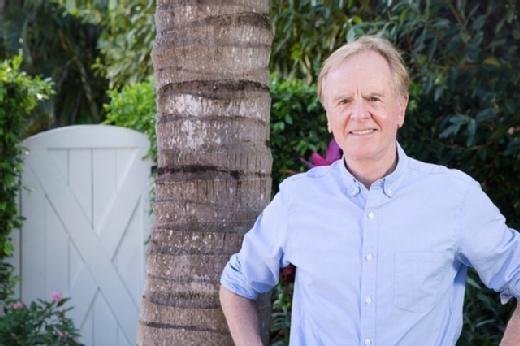 How do you look at drug costs holistically?
Sculley: We focus on the chronic care patients -- the most expensive part of the health system. We have to be able to move more and more of the chronic care patients who are in the hospital and service those seriously ill people in their own homes. Not only can we give them a much higher quality of life, but we can give them a much reduced cost of service. And this is particularly true for the pharmaceutical part of it.
We can literally take many thousands of dollars of cost out for the pharmaceuticals for these chronically ill patients as they're moved from the hospital beds to the home. The big issue … is that when these chronically ill people get readmitted back to the hospital within 30 days of discharge, there's a huge penalty, now over $10,000 a day.
We're moving from a fee-for-service system to value-based care. I believe that the new administration and the new Congress are going to either make some fundamental changes to the Affordable Care Act or they may repeal it and replace it with something else. Whatever they decide to do, [I think] it's quite clear that they will not want to change the basic strategy that CMS has had which is to move to value-based care, particularly with Medicare patients.
MACRA, the 2015 healthcare law that sets out a path for value-based care, had huge bipartisan support.
Sculley: That's right; MACRA goes into effect in 2017. You've got MIPS (Merit-Based Incentive Payment System) scores, you've got other risk scores, you've got HEDIS (healthcare effectiveness data and information set) measurements, you've got all of these incentives and measurements. It's shifting the entire U.S. health system from fee-for-service to accountable care.
Can you talk about your background in tech and how that informs your current project?
Sculley: I've been in the high tech industry since the early '80s. I've been helping build companies. I did it in telecommunications with MetroPCS. I've done all kinds of services, helping start a company called Hotwire. And I've done it in financial services. I got into healthcare about 10 years ago because I wanted to be part of a noble cause. I come with a consumer background. It's clear that more and more of the solution for healthcare is going to involve giving the patient a bigger role in their own wellness and their own sick care.
Dig Deeper on Health care cloud applications and services