Share this item with your network:
Strategic insight for health IT leaders

masterzphotofo - Fotolia
In struggles, meaningful use attestation shapes EHR
Paper-based medical record systems aren't gone yet, but they're waning as providers install EHR software and complete meaningful use attestation.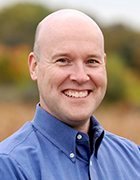 By
The city of Boston had a tough winter, with a series of intense snowstorms that clogged roads, tested people's patience, and at times shut down public transit.
The problems of the halted bus, subway and train system -- what locals here in Boston call the T -- stem somewhat from record snowfall but have much more to do with aging equipment, lack of modern investment and leaders shrugging their shoulders.
Not that long ago, it would have been easy to imagine the U.S. medical records industry joining the T in the old-timer hall of shame. Fortunately, hospital systems and physician practices saw the pitfalls ahead of the curve and received nudges from the federal government, all of which resulted in widespread investment in electronic health records (EHR) endeavors. The old, rusty paper-record approach isn't totally gone yet, but it's waning as providers install EHR systems, complete meaningful use attestation of these setups, and march forward with interoperability efforts.
In offering incentives to hospitals and physicians to voluntarily adopt EHRs, the government set up meaningful use criteria in various stages. The idea behind these exercises was to demonstrate that providers could successfully exchange healthcare data with insurers and patients.
A fair question to ask: If the government had not established meaningful use expectations, would adoption of EHRs been lower? The answer is not easy, but news writer Shaun Sutner examines aspects of that debate in the cover story of this issue.
Meanwhile, in the Health IT Trends column I look at the struggles with stage 2 meaningful use attestation, which got a lifeline of sorts when CMS recently lifted the weight off some of the most contested stage 2 measures after discussions with the medical community. The past year of stage 2 history has perhaps shaped what will come from the stage 3 guidelines, set to debut around the time you read this.
Does this portend a kinder, gentler meaningful use program? Maybe. If that rosy result in fact becomes reality, it will be partly thanks to collaboration efforts pursued by the healthcare industry, as contributor Reda Chouffani explains elsewhere in this issue.
More collaboration will help Boston's T system someday, too. Whether with trains or EHR, modern technology and equipment work better when partnerships overcome the challenges.
What are your thoughts on meaningful use reporting as we head into stage 3? Drop me a line at [email protected].
Let us know what you think about the story; email Scott Wallask, news director or contact @Scott_HighTech on Twitter.
Next Steps
Get 23 interesting facts from CMS' meaningful use attestation data
Is meaningful use heading for an overall?
An expert analyzes stats from meaningful use stage 2
Dig Deeper on HITECH Act and meaningful use requirements