Share this item with your network: Strategic insight for health IT leaders

iSTOCK/GETTY IMAGES
Evaluate
Weigh the pros and cons of technologies, products and projects you are considering.
ICD-10 support, EHR applications among clinical, financial upgrades
Three provider reps go in-depth in sharing how they are readying their clinical and financial systems for ICD-10 and meaningful use stage 2.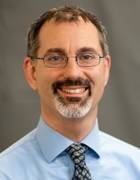 By
This is the second piece in a three-part series on the impending ICD-10 and meaningful use stage 2 regulations. Part one described the pressure some providers are feeling about whether they will have their systems running properly in time for the new rules. Here, two CIOs and a director of applications explain the challenges of upgrading to new financial and clinical systems, including EHR applications. The third part offers tips on how to adjust to the new rules.
Pomona: Vendor helps smooth bumps in the road
Kent Hoyos, CIO and VP of information technology at Pomona (Calif.) Valley Hospital Medical Center, said Pomona is a Siemens Corp. shop. "[We] not only drank the punch, but we dipped our head in the punchbowl," as he wryly put it, running the vendor's systems for both the financial and the clinical data systems. That includes health information management, labs, pharmacy, document management for legal health records, radiology, decision support, quality measures tracking and computerized physician order entry. That's on the inpatient side. On the outpatient side the health system uses NextGen Healthcare Information Systems, LLC for billing and clinical data.
To have both of these deadlines on our plate at the same time and working toward both of them -- it's extremely busy and our resources are stretched.

Gretchen Tegethoff,
senior vice president and CIO, Athens Regional Health System
While integrating on a single vendor for inpatient data systems simplifies preparations for 2014 upgrades, it hasn't been perfect. Hoyos said that updating legacy financial systems and changing to new editions of EHR applications -- on top of integrating the 2014 certification standards -- has kept his staff's hands full.
Implementing a new, Web-based Siemens financial system as ICD-10 comes online has been a painful coincidence of timing, especially. But the vendor has worked with Pomona Valley to iron out problems and help with integration.
"Overall, we think it's going to meet our needs really well, change our work processes and take advantage of the modernization of systems that has happened over the years; we're looking forward to that," Hoyos said. "On the clinical side, they've been fantastic with us. There's a few nuisance things like with any other system that they're addressing, but they've been very supportive."
While Pomona Valley is attesting to meaningful use stage 1 this year, it still needs to upgrade to 2014 ONC certified EHRs to participate in the incentive program. Hoyos said that ideally he'd like his organization to be a year ahead, and tackling stage 2 attestation now (requiring only a 90-day period in the first year), putting stage 2 off until next year, will help his team focus on billing processes and a smoother implementation of financial systems and ICD-10 implementation.
It's a similar story at Athens (Ga.) Regional Health System, reports Gretchen Tegethoff, senior vice president and CIO, except her facility is replacing with Cerner Corp. products. The health system expanded its ownership of ambulatory practices in the area, and acquired several different EHRs it maintained. But there was no enterprise system upon which the 350-bed hospital, four clinics and numerous other physician locations could standardize its clinical data.
"That's what prompted us to take a look at this," Tegethoff said, adding that after a yearlong evaluation Athens chose Cerner to integrate inpatient and outpatient clinical data on one platform. The timing, considering the ICD-10 conversion and 2014 ONC certification standards updates, was tricky, she said. So while her team didn't go big bang, its May go-live -- because of ICD-10 and other technical concerns in the first of two EHR rollout phases -- will be bigger than the second phase, when that occurs.
Meaningful use stage 2 for Athens will start in 2015, as they finish stage 1 attestation this year. While tackling ICD-10 and deferring stage 2 until next year wasn't a deliberate choice, Athens leadership realized that if it were to do an EHR rip-and-replace, it would work out best to do it now, or never.
Still, the project is a huge undertaking, despite fortuitous timing from a regulatory point of view.
"Other CIOs that aren't doing the same replacement we're doing but they're doing just the upgrades, there's still a massive amount of work," Tegethoff said. "To have both of these deadlines on our plate at the same time and working toward both of them -- it's extremely busy and our resources are stretched."
Sticking to upgrade policies and procedures can bring EHR stability
Wheaton Franciscan Healthcare, a Wisconsin-based system spanning 18 hospitals and many more associated outpatient clinics in three states, standardized its software upgrade testing and rollout processes years ago. Gene Koncki, director of applications, said having the implementation teams use standard project management tools and problem lists makes the 2014 EHR upgrade processes, so far, seem more like business as usual.
A common implementation methodology, as Wheaton calls it, is key to maintaining stability when upgrades to large data systems come fast and furious. Staggering rollouts of all upgrades makes IT better able to address problems that arise with individual applications.
His docket includes, he estimates, ICD-10 updates to 10 or 15 systems between now and July. His EHR vendors, including McKesson Corp., have mostly delivered their upgrades ahead of schedule, affording Wheaton months of testing in advance of rollout for the largest systems. The EHR upgrade process hasn't created much disruption so far, Koncki reports, but on the financial software side several smaller vendors are still playing catch-up for their ICD-10 support.
"It's a constant process; every Monday our management team gets together and looks at what our current [upgrade] schedule is for the next year, and specifically for the next month, and as things come up we figure out where we can best put them [in the calendar]," Koncki said. "We've been pretty successful in meeting our dates, despite sometimes crappy software from the vendors. … If you're meeting dates, it becomes much easier."
Still, Koncki expects that the ICD-10 support for the financial side will be up and running by early summer. A bigger fear is how the new coding language will impact coding staff productivity and, by extension, hospital financials in the fourth quarter. "We're just going to watch and see," Koncki said. "The software changes aren't that dramatic."
Let us know what you think about the story; email Don Fluckinger, news director, or contact @DonFluckinger on Twitter.
Dig Deeper on Electronic health record (EHR) management