Share this item with your network: Strategic insight for health IT leaders

iSTOCK/GETTY IMAGES
Evaluate
Weigh the pros and cons of technologies, products and projects you are considering.
ICD-10 support, 2014 ONC certification standards disrupt EHR rollouts
From rip-and-replace to business as usual, providers differ in this year's EHR upgrades for ICD-10 support, 2014 ONC certification standards.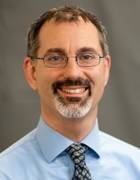 By
This is the first part in a three-part series about the upcoming meaningful use and ICD-10 regulations. Here, two CIOs share their organizations' approaches and their concerns for safely meeting the deadlines. Part two focuses on the technology solutions providers have applied in anticipation of the new rules, while part three shares EHR tips from CIOs interviewed in the series.
For healthcare provider CIOs, 2014 and its two large, potentially disruptive EHR upgrades have been on the calendar for a while. Looming large and fraught with potential peril, angst and late-night phone calls, 2014 was nevertheless just a date. It represented future worries that in many shops were overshadowed by solving that day's IT issues threatening practitioner and back-office uptime.
Now it's here, and CIOs can no longer put off worrying about new EHR upgrades for 2014 ONC certification standards, which must be used in order to receive meaningful use incentives. And later this year, or -- for some providers -- arriving concurrently with the 2014 standards upgrades, comes the initiative for ICD-10 support, a new diagnosis coding language to which U.S. healthcare will switch on Oct. 1.
Health systems are approaching their upgrades in different ways, but all agree the cultural and technical challenges for providers are significant. Here, two provider IT executives discuss their projects, saying that testing and rollout for both upgrades have been well underway for months. Prep for ICD-10 is reaching a peak, but they still express worries about go-live problems interrupting revenue, exposing hidden glitches and generally being too much change to manage in one year.
"The pace that we're moving at now, it's scary, it begs the question of how safe it is making as many changes as we are in such a short period of time," said Kent Hoyos, CIO and vice president of information technology at Pomona Valley Hospital Medical Center in California. The IT staff of the 436-bed facility also supports four off-site clinics, a cancer center and specialist offices.
"That's not how good IT folks want to work. You want to limit how many risks you have at one time, you want to optimize things, get benefits out of the systems we have. I feel like we're moving on to the next version before we've even got it humming," Hoyos said.
Two organizations rip and replace
David Miller, University of Arkansas for Medical Sciences vice chancellor and chief information officer, is taking the "Big Bang" model to the extreme for 2014: He's ripping out an existing best-of-breed patchwork of financial and clinical apps and replacing with a $110 million integrated platform from Epic Systems Corp. While planned go-live was this March, it's now postponed until May, which is putting pressure on IT for the meaningful use and ICD-10 upgrades with which they're now dealing on a more compressed schedule.
I feel like we're moving on to the next version before we've even got it humming.

Kent HoyosCIO, Pomona Valley Hospital Medical Center
"It's a little bit of a tightrope, at the moment, for us," said Miller, adding that the change was made because while the health system's 500-bed hospital could meet the ONC certification standards for meaningful use stage 1, none of its 80-plus ambulatory locations could use the existing outpatient EHR. Furthermore, a lack of ICD-10 support would have prompted replacement of several systems involved in revenue cycle management anyway, including some homegrown applications.
"The decision was made two years ago," Miller said. "Hindsight being 20/20, I think I would have started it four years ago."
The plan is to start a 90-day meaningful use stage 1 attestation period on Epic in July for the outpatient side, and a stage 2 attestation period for the hospitals. That gives Miller's team two months to stabilize the system, which "makes me nervous on a good day," he said, "because if something goes south on us, our chances are pretty slim."
He's got a head start. Last year, the University of Arkansas went live with Epic physician billing, scheduling and registration for its ambulatory providers, and piloted the EHR among 25% of the satellite clinics. That went well, Miller said, but they're still stabilizing the billing components. In May, the inpatient facilities go live on the Epic platform, and the remainder of the outpatient providers go live on the EHR.
Let us know what you think about the story; email Don Fluckinger, news director or contact @DonFluckinger on Twitter.
Dig Deeper on Electronic health record (EHR) management