Share this item with your network:
Strategic insight for health IT leaders

Ronald Hudson - Fotolia
ICD-10 conversion could disturb revenue cycles
Revenue cycle management professionals seem to have reluctantly accepted that the ICD-10 conversion won't be a smooth process.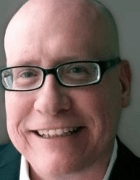 By
ICD-10 finally arrives Oct. 1. While health information management and health IT departments may feel ready, that confidence likely does not extend to the area that will be most affected -- revenue cycle.
For most health IT departments, at this point ICD-10 is the equivalent of "changing the oil," as Joshua Berman, director of ICD-10 at healthcare revenue cycle company RelayHealth, explained recently.
At the Healthcare Financial Management Association's annual conference in June, casual conversations with health IT professionals demonstrated little urgency when it came to ICD-10 conversion. After last year's false alarm -- the federal government delayed the original implementation date of Oct. 1, 2014, the culmination of a series of prior postponements -- almost everyone said that the necessary tools are in place, such as computer assisted coding applications. The dry runs with clearinghouses, payers and other organizations related to reimbursements have been conducted. Coders have been trained or are being trained.
But among revenue cycle professionals, few expressed confidence that the changeover on Oct. 1, 2015, will go smoothly. The ICD-10 conversion will create bottlenecks, and the potential effects will eventually find their way back to IT. IT departments can think ahead, however, as ICD-10 offers an opportunity to demonstrate how IT skills can help revenue cycle teams have a successful transition.
As ICD-10 is only weeks away, here is where IT can help.
ICD-10 replaces ICD-9, which has been the predominant code set for decades in the U.S. As of Oct. 1, claims sent to Medicare and state Medicaid agencies must be coded using ICD-10.
Depending on whom you ask, ICD-10 is eight to ten times larger than its predecessor. A single code in ICD-9 may have multiple counterparts in ICD-10 in a one-to-many relationship.
The complexity of ICD-10 requires more resources and more productivity from providers. The new codes will have a bearing on revenue cycle, but the points of failure may not be easy to diagnose. IT can help revenue cycle professionals identify potential challenges before Oct. 1 and assist with tracking and reporting after that date to quickly identify the root causes.
Know the revenue cycle starting point
The switch to ICD-10 can mask the symptoms of other, more insidious issues within your revenue cycle, said Ken Spencer, a revenue cycle consultant at Array Services Group. Providers need to establish a baseline of the performance of the revenue cycle before Oct. 1.
ICD-10 requires more effort and more time.

Irina ZusmanNYU Langone Medical Center
If an organization in the weeks leading up to Oct. 1 sees an increase in claims denials, days out for collections, or timely filing of write-offs, these problems will only be exacerbated when converting to ICD-10, Spencer said. One area where IT can assist is in helping revenue cycle professionals with identifying the root causes behind these trends before Oct. 1.
After Oct. 1, the metrics to watch include the number of denials, any charge lag and an increase in DNSP days (more formally, days in total after discharge not sent to payer), said Kimberly Miller, revenue management director at Englewood, Colo.-based provider Centura Health.
At NYU Langone Medical Center, which has been preparing for ICD-10 for almost five years, the health information management team is watching two metrics in particular: productivity and error rate. Of the former, "we know that productivity will go down, and have concerns on how we will be able to cope with the volume," said Irina Zusman, director of health information management coding and clinical documentation.
Industry estimates of loss of productivity related to the switch to ICD-10 vary between 10% to 50%, Zusman said. "Our prediction is about 30%," she said. Because NYU Langone's coders have been dual coding ICD-9 and ICD-10 for 18 months, the drop in productivity will have nothing to do with lack of familiarity, but will be "due to the fact that ICD-10 requires more effort and more time," she said.
With ICD-10 coming, Centura Health nurtures coders
Kimberly Miller, director of revenue management at Centura Health in Englewood, Colo., has a unique perspective. She got her start in healthcare working in health information management, then moved to IT when she joined Centura and became a project manager. In January 2015, she assumed her current revenue management position with responsibility for ICD-10 implementation.
"Are we ready? Not quite, but we're working on it," she said. "We've still got some things to do."
Acquiring and keeping good coders has been a priority for Centura. "My predecessor established a coding school," Miller said. "We're trying to grow our own coders." Coders proficient in ICD-10 are valuable, so Centura has spent tremendous resources mentoring them. Since 2011, Centura has produced four to six coders every year.
"You've got be willing to bring in some green people and get them going," Miller said. "Teach them how to do it, to do it like you want to see it done, help them grow and be an asset for you."
Centura put computer-assisted coding in place in 2011, and in preparation for ICD-10 has been performing dual coding. According to Miller, for five hours every week, coders have been creating claims using ICD-10 and then converting them back to ICD-9 for submittal.
"We've done a lot of payer testing," she said. "Not high volume, but a lot of record sets." Last year Centura did end-to-end testing with Anthem Blue Cross and Blue Shield of Colorado. "It was very beneficial. They gave us some great data back."
Training is nearly complete, she said. But now her team is examining post-implementation training. "Once we are on the other side, we'll have a lot of information to look at," she said. And at that point, those working with ICD-10 at Centura will have a lot of specific questions.
"We are now dealing with the unknown," Miller said.
Finding potential logjams
In 2013, NYU Langone conducted an exhaustive comparison of ICD-9 versus ICD-10. The project team examined current inpatient claims to identify which commonly used ICD-9 codes translated into multiple ICD-10 codes and what documentation would be required to support the new code set.
The findings revealed that 75% of all claims required more codes under ICD-10 than under ICD-9. By extension, that meant the health records to support those more complex claims needed more detail than before. The NYU team found, depending on specialty, anywhere from 13% to 21% of medical records required more documentation under ICD-10.
That result was consistent with the conclusions drawn by 3M Health Information Systems after reviewing more than 200 healthcare providers. 3M found that 15% to 25% of inpatient claims were missing ICD-10 documentation; for outpatient, the range was 25% to 35%. The range was 30% to 40% for the professional side of the provider mix. 3M Health Information Systems sells software and consulting services to help providers with the ICD-10 transition.
NYU Langone, through its clinical business intelligence program, has been able to reduce documentation errors to less than 10% on the eve of ICD-10, said Gabriela Grygus, senior director of health information management.
Partner due diligence
Despite careful planning, the success of an ICD-10 migration may not be in a healthcare organization's hands. Payers, middleman agencies such as claims clearinghouses, billing outsourcers and others may not be fully prepared to accept and process ICD-10 claims.
The worst-case scenario is that Medicare and Medicaid may not be ready. As everyone learned from the rollout of HealthCare.gov, when it comes to hard launch dates that affect hundreds of thousands of users, the government may not know it has issues until Oct. 1.
While there is nothing a hospital team can do with regard to government payers, providers should make certain that all other partners are ICD-10 ready.
IT should work with the revenue cycle team to perform thorough testing with clearinghouse partners and as many substantial payers as possible. HIMSS and AHIMA recommend that a test include sample data sent to a partner and that the partner verify that it received the data and that it was properly processed.
Let us know what you think about the story or the ICD-10 conversion process; email [email protected] or contact @SearchHealthIT on Twitter.
Dig Deeper on ICD-10 implementation and training