Share this item with your network: Strategic insight for health IT leaders

iSTOCK/GETTY IMAGES
Manage
Learn to apply best practices and optimize your operations.
How cellular signal-boosting indoor DAS networks benefit healthcare
An indoor distributed antenna system can benefit a hospital's internal communications, but implementing a DAS network can be complex, CIOs explain.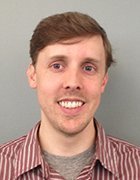 By
There was a time when hospitals refused to allow staff to carry personal cell phones. The fear was that the devices'...
Continue Reading This Article
Enjoy this article as well as all of our content, including E-Guides, news, tips and more.
signal could interfere with more traditional medical devices. But providers have figured out that this fear is largely unfounded, opening the gates to a flood of cell phones.
As more and more clinicians use personal or hospital-issued cell phones for mission-critical functions, the demand for reliable signals has increased dramatically, and some providers are finding that standard cell signals don't penetrate to many areas of their facility. This is where an indoor distributed antenna system (DAS) comes in.
These systems contain all the elements of a cell tower, including a controller; they differ from simple indoor cell repeaters, which are carrier-specific signal boosters that collect indoor signals from one spot and broadcast them to outdoor cell towers.
Implementing a DAS essentially brings outdoor cell phone signals inside via antennas installed on the roof that collect commercial signals from carriers like Verizon or Sprint. The signal is then piped throughout a facility along coaxial or fiber cables. The goal is to bring cell signals to areas of a building that traditionally were dead spots, like a hospital's radiology labs or first-floor emergency rooms. But there are a number of considerations hospitals should know before the implement DAS networks, because these projects can quickly become complex.
Understand the uses of a DAS
The signals from a DAS can cover a broad spectrum of bandwidth. Several forms of wireless communication can be delivered across it, not just voice calls. But just because something may be available to pipe through a DAS doesn't mean a healthcare organization needs to do it. Depending on the facility, its wireless needs and its size, some may want to stick to just running voice communications over its DAS. Either way, the key strategy is to evaluate your clinical workflow needs, match them to the capabilities of the DAS, and draw up a plan.
One facility uses a DAS exclusively for voice
Paul Peabody, CIO at Palomar Health, a health system based in California's San Diego County, said he is aware of the many possible uses of its DAS. But he has chosen to limit its use to strictly voice.
The health system opened the doors to its new medical center in 2012, and the entire building was fitted with a complete DAS. But it also has a secure wireless network set up for HIPAA compliance, so it didn't make sense to push data communications onto the cell phone network.
My feeling is that I want something that is going to be as simple to support and maintain over time as possible. I need to reduce my burden of complexity over time, not increase it.

Richard PollackCIO, Virginia Commonwealth Health System
The only reason Peabody would consider putting data communications onto the DAS network in the future would be if a strong reason arose to partition users, he said. For example, visitors currently use a different Wi-Fi network than the one used by clinical staff. There could come a time where the hospital would want to segregate other users, which could mean putting them on the DAS network. But for now, Peabody said he has no plans to do that.
"I don't see a reason for doing it," Peabody said. "Our wireless network is strong. You can use [DAS networks] for Wi-Fi, but we have a strong, medical-grade wireless network."
Another facility runs voice and data over a DAS
Richard Pollack, chief information officer at Virginia Commonwealth University (VCU) Health System, does run data over his facility's DAS. He said it can handle signals from 400 MHz to 6 GHz. In addition to cell phone voice calls, this spectrum can handle Voice-over-IP calling, emergency radios, cardiac telemetry and even Wi-Fi.
A lot of information about DAS networks suggests that they are inappropriate for carrying Wi-Fi, but Pollack believes this is a myth perpetuated by Wi-Fi vendors. "That's completely bogus in our opinion. Completely bogus," Pollack said. "We have very effective Wi-Fi across our DAS."
Regardless of what types of communications facilities want to run over their DAS networks, they need to understand the capabilities and limitations of DAS. The implementation team should develop a plan for how to set up the system to effectively handle the loads clinicians will put on it, and understand how it will function before they evaluate vendors.
Decide on a passive or active DAS
There are two main forms of indoor distributed antenna systems: Passive and active. A passive DAS grabs cell phone signals from antennas on the roof and runs them through "leaky coax" cables throughout the building. The signal leakage distributes the signal. In active systems, the signal is passed from roof antennas through fiber cables, which typically are less "lossy" than coax cables. This means signals can be passed over greater distances. Along the way, systems boost and amplify signals as needed.
Dave Hoglund, president of healthcare communications consultancy Integra Systems, said most hospitals would be better off going with an active system. Because the signal is less likely to weaken along the route from the roof to specific departments, it is better suited for large hospitals than passive systems, which may lack the strength to get signals to multiple floors.
"You can only send a signal so far before it runs out of juice with passive DAS," Hoglund said.
VCU's Pollack said he operates a passive system because it requires less "babysitting." Active systems can be complicated to set up and maintain, and may demand significant time from telecommunications staff to make sure signals are running at the right strength. A passive system essentially runs itself once it is installed, he said, diminishing the strain in the IT department.
"My feeling is that I want something that is going to be as simple to support and maintain over time as possible," Pollack said. "I need to reduce my burden of complexity over time, not increase it."
Before deciding on whether to go with a passive or active DAS, hospitals should understand the signal strength each system may be able to deliver to various floors and departments, and evaluate whether they have the staff resources to devote to maintenance.
Do your homework
Many hospitals lack experience when it comes to this level of telecommunications technology, Integra Systems' Hoglund said. CIOs that simply go to vendors and ask what they need are likely to get oversold. This is why it's important for them to do their homework, understand what they need and buy only the products that fit their overall telecommunications plans. Otherwise a vendor might sell them a system that supports only certain cell phone carriers. Alternatively, hospitals that look for a solution directly from the carrier are likely to end up with a system that supports only that one service.
Hospital staff typically "don't know what they don't know," Hoglund said. "The people at institutions don't understand this stuff. I've seen it happen where people get oversold, they get told certain things. It needs to be a multi-carrier, neutral-host design where the hospital owns the technology."
Palomar Health's Peabody said his system chose to purchase its own hardware in order to achieve a carrier-agnostic network rather than going to specific carrier looking for solutions. He said at first it was difficult to get carriers to support the DAS network because there was no direct benefit to the carriers.
"I really had to work hard to get the carriers to play, because we didn't guarantee business to any of them," Peabody said. He was eventually able to convince them to support the hospital's network by talking to them about the frustrations of doctors who try to use personal devices in the hospital, and the reality that many of these physicians might switch networks if one carrier provides solid coverage in the building.
Another way to overcome this hurdle is for hospitals to buy the hardware directly and have their telecommunications staff do the install. Hoglund is against this approach, he said, because few hospitals have the expertise in-house to effectively complete the install. Pollack had a vendor do the install at the VCU Health System.
No funding for a DAS? Repeaters can work, sometimes
Marc Bloom, M.D., director of perioperative technology at the New York University (NYU) Medical Center, said the center's IT staff successfully implemented a limited network of repeaters and amplifiers to propagate cell service to limited areas of the hospital, without covering the entire facility.
More on setting up DAS networks
The vendor expected NYU IT staff to fail, offering to remediate issues caused by the in-house implementation, Bloom said. But they'd read up on how this type of network functions, and they started small, implementing it in just one area of the medical center.
"Interestingly, it's not as easy at looks," Bloom admitted. "There were some growing pains." Staff eventually got the network running, and now the medical center is considering expanding it.
The story proves it is possible for internal staff to boost indoor cellular coverage, but not every hospital has the resources of a large academic medical center. Smaller facilities may want to seek help after doing their homework.
Upgrade communications workflow with a DAS
A DAS can drastically improve cell phone service in a hospital and replace traditional notification systems, such as beepers. Moreover, it can be more secure than Wi-Fi, Hoglund said, because signals are designed to leak only within certain areas. Wi-Fi, in contrast, often spills outside of facilities.
These complex antenna systems do have one big drawback: cost. Pollack said The VCU Health System will have spent around $3 million on DAS by the time it is installed in all areas of the hospital.
This may not be a cost all hospitals can bear. But for those that can afford it, an indoor DAS may significantly improve internal communications.
Let us know what you think about the story; email Ed Burns, news writer or contact @EdBurnsTT on Twitter.
Dig Deeper on Wired and wireless networking for health care