Share this item with your network:
Strategic insight for health IT leaders

sudok1 - Fotolia
Healthcare tablets pervasive in clinical and remote-monitoring venues
As prices drop, tablet computers -- standard and hybrid models with keyboards -- are proliferating in healthcare settings ranging from clinical to chronically ill patients' homes.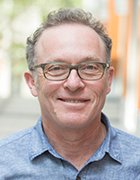 By
Like many healthcare systems today, the University of Chicago Medical Center has started using healthcare tablets in a big way, a move the provider sees as crucial to improving the patient experience.
As they make rounds on the adult and pediatric inpatient units at the 600-bed hospital, nurses tote ruggedized tablets loaded with software from healthcare communications provider Vocera. The nurses input patient complaints -- and compliments -- into Apple iPads, and those "follow-up requests" are immediately e-mailed to support services staff.
"In the old days, rounding was a paper-based process," said Andres Valencia, the health system's manager for patient experience improvement and innovation. "Now, the huge benefit of using tablets … is from a manager's perspective; they no longer have to drag around a piece of paper until the next time they're behind their desks and type up an e-mail to get the ball rolling."
Healthcare handhelds surpass laptops
From rounding and remote patient monitoring to viewing medical images and enabling patients to communicate, tablets are ubiquitous in hospitals, outpatient clinics and patients' homes. The mobile devices -- from Apple, Microsoft, Samsung or many smaller hardware vendors -- have become more affordable and customizable, and technology advances have lengthened battery life and sharpened screen quality.
There's been multiple false starts [in mobile imaging]. You can't just try to cram everything into this small form factor that is the phone.

Dr. Rasu Shresthachief innovation officer, University of Pittsburgh Medical Center
Native processing power also is not much of an issue because of the pervasiveness of cloud-based applications that run on healthcare tablets and smartphones. Indeed, rather than being exotic luxuries, tablets have become commodities within the range of many healthcare providers' budgets.
According to a March 2017 health IT purchasing survey by TechTarget Inc., publisher of Pulse and SearchHealthIT, the handheld category -- encompassing smartphones, tablets and hybrid tablets with keyboards -- surpassed laptops as healthcare organizations' top mobile buying priorities. In the survey of nearly 400 qualified respondents from U.S. providers, 30% of respondents cited tablets as their top mobile priority this year; 25%, smartphones; and 4%, hybrid tablets. By comparison, 40% indicated laptops were their foremost mobile priority. The survey was done in conjunction with the College of Healthcare Information Management Executives.
Prices lower for commodity tablets
Mobile technology has reached the point where the distinction between tablets and laptops and even desktop workstations is eroding, said Dr. Rasu Shrestha, chief innovation officer at the University of Pittsburgh Medical Center (UPMC). "Hybrid devices are becoming the norm," Shrestha said, noting that tablets and associated docking stations can accept mice, use voice recognition and connect to full-blown electronic health records. "They're not this funny thing that's on the side."
Kate McCarthy, a senior analyst covering health IT at Forrester Research, said a key driver for healthcare tablets is their ever-descending price points. For example, commodity tablets -- often used in remote patient monitoring -- can be purchased for as little as $150.
"Tablets have been around in healthcare for a while for a lot of use cases, but what I think is one of the things that's probably new is how widespread the adoption is," McCarthy said. "In some cases, it's more affordable than a mobile phone. It's a relatively easy spend." She also noted that software vendors' longtime insistence on proprietary connections to the hardware devices they preferred has faded in favor of the bring your own device mobility culture of modern enterprises.
Complex imaging on tablets
Tablets are becoming more acceptable for viewing complex images, even among radiologists and other physicians educated to use the most advanced, expensive imaging software for analyzing intricate studies produced by CT, MRI and other imaging machines.
Shrestha, a radiologist by training, said healthcare tablets also can provide more independence for physicians who need to view imaging studies outside of the office. Current-generation tablet screen quality -- and perhaps size -- is not diagnostic-grade, he acknowledged. But he said tablets are still more effective than smartphones for imaging and can still enable adequate clinical viewing and therefore greater collaboration among radiologists and other physicians who handle images.
"Whether it's radiologists or referring clinicians, oncologists or surgeons who are trying to look at these imaging studies, [the tablets] allow them to be mobile and not tied down to their clinical workstations," Shrestha explained. "There's been multiple false starts [in mobile imaging]. You can't just try to cram everything into this small form factor that is the phone. The phone should be utilized for what it is. It's a phone."
Tablets for remote patient monitoring
UPMC was among the first big healthcare systems to embrace, on a large scale for physician rounding, healthcare tablets -- in this case, Microsoft Surface hybrids. UPMC also employs tablets in telehealth applications in its AnywhereCare program.
In recent years, UPMC has plunged aggressively into remote patient monitoring for population health by investing via its venture capital wing in RPM vendor Vivify Health Inc. and by becoming one of Vivify's biggest customers. Vivify's turnkey kit, which was provided to about 800 patients in a congestive heart failure program, includes a commodity 4G tablet and wireless-enabled pulse oximeter, blood pressure cuff and weight scale that collect data transmitted to a UPMC care team.
Another common application for tablets is adapting them for inpatient use at the bedside -- an approach that providers may find inherently self-limiting as healthcare systems increasingly become their own insurance payers and try to keep patients out of the hospital. For example, at Phoenix Children's Hospital, under CIO David Higginson's Connected Patient project, administrators put 200 specially configured iPads in the rooms of pediatric patients to allow them to communicate with family, friends and caregivers.
Whether in home, clinical or hospital settings, healthcare tablets are here for the foreseeable future and appear to be supplanting laptops as the major mobility platform in the industry. That is, until a better technology takes their place.
Dig Deeper on Mobile health systems and devices