Share this item with your network:
Strategic insight for health IT leaders

ra2 studio - Fotolia
Healthcare interoperability challenges? Look to the cloud
EHR interoperability might swing in favor of cloud installations rather than on-premises approaches. Also, legacy systems may be left in the dust of patient data exchange.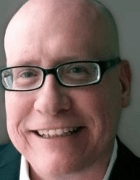 By
Solving healthcare interoperability challenges for medical records systems is a priority. Despite the difficulties, achievement of this goal throughout the industry is in sight.
"We're getting there," said Mari F. Greenberger, director of informatics at the Health Information and Management Systems Society. "We're almost to the tipping point."
Interoperability and data exchange are driving technology buying decisions at 36% of healthcare organizations, according to the 2017 Health IT Purchasing Intentions Survey by TechTarget Inc., publisher of SearchHealthIT. Conducted earlier this year in conjunction with the College of Healthcare Information Management Executives, the survey polled 425 IT respondents from hospitals, physician practices and other healthcare settings.
A question arises about whether cloud-based electronic health record (EHR) systems hold any advantage over on-premises versions when it comes to interoperability. The answer appears to weigh in favor of cloud EHRs.
Advantages of interoperable clouds
Compared with other industries, health IT has been relatively slow to embrace the cloud for major projects and installations, but that situation is changing.
My board of directors has told me that cloud hosting mitigates risk, not increases risk.

John HalamkaCIO, Beth Israel Deaconess Medical Center
"There are a lot of advantages to cloud in terms of access and lowering the cost of operating things. Essentially, you're sharing memory," said John Kelly, a director of the Massachusetts Health Data Consortium as well as the Workgroup for Electronic Data Interchange, a national coalition of providers, insurers and vendors that aims to improve healthcare information exchange.
Kelly, who is also a principal business advisor for Edifecs, based in Bellevue, Wash., which sells health IT interoperability products, pointed to the following ways cloud EHRs can help overcome healthcare interoperability challenges:
Like much of the technology within cloud setups, initial costs are lower to establish interoperable systems.
Cloud interoperability could go hand-in-hand with value-based care and population health efforts, both of which rely on aggregated data.
If cloud providers can agree on standards about data formats and pricing, then moving patient data through the cloud would encourage the creation of an ecosystem that allows better connection between cloud environments. Kelly likened this arrangement to how cable companies compete but work within certain parameters, such as security.
Deciphering healthcare interoperability challenges might also benefit billing departments by potentially speeding up reimbursement claims. Beth Israel Deaconess Medical Center in Boston is betting on the cloud for that very reason, said CIO John Halamka, M.D.: "My board of directors has told me that cloud hosting mitigates risk, not increases risk."
Feds seek to define interoperability standards
A wide swath of the federal government engaged in healthcare regulations is making interoperability the center of a technology revolution. There are at least six initiatives by numerous government agencies to nail down standards for healthcare.
Criteria for interoperability are also being driven by state or corporate organizations such as health information exchanges. One of the biggest perceived obstacles to interoperability is proprietary vendor technologies that discourage systems from talking to each other.
The federal 21st Century Cures Act requires that a provider facilitate ready access by patients and others to clinical information. If an EHR vendor knowingly does not allow access -- a situation known as "information blocking" -- then that vendor gets hit with penalties from auditors and investigators.
On-premises setups still entrenched
Some healthcare organizations, however, take solace in on-premises patient data, so interoperability must work in these settings as well.
HIPAA regulates the security of patient data, and for some IT professionals, sensitive information in the cloud creates a safety risk to storage and access. Kelly noted that "there's still a lot of resistance and inertia with data residency" -- the physical location of patient data. On-premises believers take comfort in knowing that a query involving patient data is pulled from a local network. Those organizations believe that putting patient data in a cloud raises too many privacy concerns, and adding interoperability activities only magnifies the worries, he said.
Healthcare interoperability challenges in legacy systems
Legacy patient data systems might not be able to keep up with next-generation features that promote interoperability. For example, the U.S. Department of Veterans Affairs decided to replace the Veterans Health Information Systems and Technology Architecture -- its homegrown EHR system -- with a vendor product. One of the central reasons behind the new purchase is the promised interoperability provided by today's vendors via open APIs.
Meanwhile, Halamka's team is looking at decommissioning its legacy on-premises data center when the leases expire. Beth Israel, he said, "is unifying the clinical systems of all its community hospital sites into a single cloud-hosted application, improving functionality for the business while also reducing costs."
Kelly has studied interoperability and digital systems for decades but has learned valuable information just in the last few years. As the father of a 23-year-old daughter, he explained that watching how millennials work and learn has opened his eyes to modern interoperability. A smartphone, for example, automatically knows how to open different formats like music files, images and PDFs -- a capability that's considered the communication industry's version of interoperability. "That kind of interoperability," Kelly noted, "is everywhere around us. But in healthcare, it isn't [there yet]."
Dig Deeper on Establishing interoperable electronic health systems