Share this item with your network:
Strategic insight for health IT leaders

Gajus - Fotolia
Healthcare CIO Harun Rashid's career journey
CIO Harun Rashid always knew he wanted a career in technology. But a career in healthcare IT came as a rewarding surprise. Now he's working to provide quality care around the world.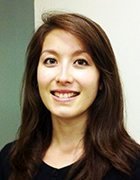 By
When he doesn't have his IT thinking cap on and when he's not thinking about how to improve healthcare around the world, healthcare CIO Harun Rashid can most likely be found on the soccer field playing left forward; otherwise known as the striker.
Although soccer may be his hobby, there's no denying that technology is Rashid's passion.
When Rashid -- the vice president of Global Health Services and CIO of Children's Hospital of Pittsburgh of University of Pittsburgh Medical Center (UPMC) -- was 17 years old, he already knew what he wanted to do with his life. He wanted a career in technology.
"I remember having a conversation with my dad about the fact that I had such a big interest in technology," Rashid, who has been a healthcare CIO for 20 years, said. "I always loved technology and how it impacted … different aspects of our life."
Growing up in Kuwait, he explained, helped him see that going into the information technology field meant he could get a job anywhere because: "Whether you're in a developed world or even a developing country … all those items played a role in day-to-day lives."
When he was 19, Rashid had the opportunity to study in the United States. He ultimately received his bachelor's degree from the University of Alabama -- where "the people were just very friendly and the culture … really aligned with the way [my family was] brought up and so I fell in love with them," Rashid said, He got his master's from the University of Arkansas.
"I had never been to the U.S.," he said. "Nobody from my family has been to the U.S."
When his father learned that Rashid would be going overseas to study in the United States, he said: "Harun, America is a great place and if you really want to destroy your life, you have all the amenities that [are] available to you to destroy your life. And if you want to make something out of your life, you have all the amenities to make something out of your life. And so the decision is up to you, which path you take for the rest of your life," Rashid recounted.
This really stuck with Rashid, "because unlike other societies, America gives us a chance to do good or bad and that's one of the beauties of America," he said.
Rashid said he's "always known that I wanted to be in the technology field" and to become a leader. "What I never expected was that I was going to be in healthcare," he said.
Rashid said he even tried to find positions outside of a career in healthcare IT a few times, but for one reason or another always ended up coming right back to healthcare. Despite this, he said a career in healthcare IT is his passion.
"You really see that impact of what you do through the use of technology to empower clinicians and nurses and doctors day in and day out to improve quality and safety, to improve patient satisfaction, to improve outcomes," Rashid said. "And I think that's a very rewarding experience for any CIO that is into healthcare."
International initiatives with the help of telemedicine
Although Rashid is based in the United States, he has expanded his view from national to international. With the help of telemedicine he is working to bring the level of care UPMC is able to deliver to patients in the United States and other countries as well.
"If you want to make an impact around the world, you have to go to those communities and really improve the care setting. So within our international arms, we have clinical and hospital management, we have telemedicine, and we have IT advisers," Rashid said. "We are slowly bringing in our knowledge, our information technology, through [our] electronic health record and our people. We bring all of that to those international regions."
For example, UPMC is using telemedicine technologies to connect and work with a hospital -- Fundación Cardiovascular -- 3,200 miles away in Bucaramanga, Colombia.
When Rashid visited the hospital, a client from Fundación explained that being able to connect with UPMC via video conferencing to discuss patients and patient outcomes was great, but it wasn't good enough, Rashid recounted. The client told him, "We want to be like a United States children's hospital or adult hospital. What can you do?"
Rashid rose to the challenge.
"So I put my IT cap on," he said. "I started looking around the hospital to say, how can information technology play a role in delivering the care just like in Pittsburgh but without having to have physicians on the ground [in Colombia]?"
Rashid zeroed in on Fundación's EHR and vitals monitoring engines.
"We connected all of those things to our information technology knowledge here at Pittsburgh," Rashid said, adding that it was "just like … I am taking care of those patients on the ground in Colombia without having to set foot in Colombia."
This was all done within a four month period, he said.
Now, physicians from UPMC are rounding with the physicians at Fundación, doing documentation through the EHR and doing analytics, Rashid said. It's all made possible with the help of telemedicine.
With the implementation of these technologies, Fundación's mortality rate and length of stay has fallen from 20% to 5% within the last two and a half years, he said.
Important areas to focus on in health IT
Although advances in technology have made it possible for physicians in the United States to care for patients 3,200 miles away and farther, Rashid said there's still work to be done. To him, the two areas of health IT that he believes need to be focused on now are cybersecurity and population health.
Cybersecurity
Rashid said cybersecurity is -- and should be -- a big priority for hospitals and healthcare organizations because it not only concerns the well-being of the healthcare organization but also the well-being of the patient.
"[Cybersecurity] is a huge concern for all hospitals now as it relates to security because we have to protect the confidentiality of the patient," Rashid said. "We have to protect our infrastructure. That requires due diligence … [and] needs to be met with a strict amount of compliance from everybody. Security is not just the duty of the CIO; security is the duty of every individual in that organization."
That means being vigilant with email and, if employees comes across a questionable email, they should either delete it or report it to IT. It also means putting up the right firewalls, managing infrastructure and doing intrusion detection, Rashid said.
"There's only so much you can do," he added. "But you have to have a defendable positon [and do] anything you can in your power to protect the organization, protect the assets of the organization and the people of the organization."
Population health
Every healthcare organization is facing the same challenge, Rashid said. "How do I keep my patients out of the hospital?"
It's about being proactive and empowering primary care physicians by giving them access to all the right information about the patient, he said. Adding that, "telemedicine plays a huge part in assisting to provide that care."
But UPMC is also working to improve population health by giving their patients a patient portal.
"[At UPMC] we have focused on providing a portal. We call it AnywhereCare. That allows you to log into the portal and within less than 30 minutes, you can have a consultation from your home with the physician," Rashid said. "And, chances are, by the time you're done with the consultation, if there is a medication that must be called in, like an antibiotic or something, that's already called in to your local pharmacy and you're good to go."
Just as Rashid has "had passion for soccer… ever since [he] could kick the ball," his dedication to technology extends back to his youth and has continued ever since.
Next Steps
Ochsner CIO on health IT security
CIO Halamka uses big data analytics to help wife fight cancer
CIOs offer cybersecurity advice at HIMSS 2016
Dig Deeper on Population health management