Share this item with your network:
Strategic insight for health IT leaders

everythingpossible - Fotolia
Healthcare APIs boost interoperability, but health IT lags
APIs are new to some in healthcare, but other industries use them regularly. Interoperability will benefit if healthcare can get beyond its legacy systems.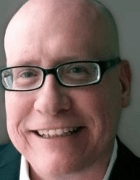 By
As regulators pressure providers to improve interoperability among electronic health record systems and other sources of patient data, hospitals with legacy systems look to newer programming technology.
U.S. Office of the National Coordinator for Health IT (ONC) head Donald Rucker, M.D., pointed to healthcare APIs as a way for modern health IT to boost interoperability. The agency's interoperability efforts include data flowing from EHRs and reimbursement workflows to patient monitoring systems.
Generally, an API is code that allows software applications to communicate with each other. Open APIs may prove particularly useful for healthcare because they're published on the internet and shared among developers.
"There are lots of fascinating computer science technologies," Rucker said during a press briefing in July. "I think part of what we're trying to do with open APIs [and] with interoperability is let some of these newer technologies … [act] as an entrée into some of these data collections that are out there."
Modern clashes with legacy
When it comes to the role healthcare APIs can play in interoperability, there appear to be two general approaches: A healthcare provider relies on APIs built on an architecture specific to the healthcare industry -- the one most currently hyped is Fast Healthcare Interoperability Resources (FHIR) -- or a provider uses APIs built on a common enterprise architecture, such as representational state transfer (REST). RESTful APIs work well within web development and are used by major online companies, like Twitter and LinkedIn.
The reason [APIs are] not a standard in healthcare is so many of the major enterprise systems are built on legacy technologies.

David Chouvice president, CIO and CDO at Children's Mercy Hospital
"If you look at other industries in terms of information exchange, APIs are a standard," said David Chou, vice president, CIO and chief data officer at Children's Mercy Hospital, based in Kansas City, Mo. "The reason it's not a standard in healthcare is so many of the major enterprise systems are built on legacy technologies. … [So] you can't even create APIs set up with major programming languages. That's a bit of a crutch."
In many cases, a vendor can customize APIs for its specific system and purposes, a design decision that might cause headaches for software consumers like hospital users. Providers are therefore pushing back by demanding that APIs comply with common standards and offer stronger features.
Bridging that gap between legacy systems and today's needs is not easy. The sheer amount of patient data, combined with data mapping between different vendor systems, presents a huge interoperability challenge for healthcare APIs, Chou said. Newer health IT vendors are making API-ready products and systems, but the size of healthcare enterprise systems is not always a great fit for those products, he added.
APIs help different software communicate
An API is the "hook" into a software component that executes I/O and operations, while generally improving software quality.
Developers in the past had to make changes to the kernel of software to manage transactions, but now APIs are the intermediaries into applications that manage how an outside service communicates with the software's ability to push or pull data. The growing number of web services using APIs has, in turn, promoted the creation of cloud-specific software, internet of things applications and support services for mobile devices.
Modern interoperability standards
The healthcare industry pays a lot of attention to FHIR -- pronounced fire -- an open standard for interoperability of healthcare information. The architecture behind FHIR converts healthcare information into what its creators call resources. These resources are based on common uses within healthcare workflows. Some resources stand alone, while others represent pieces of workflows. APIs describe these resources as a set of operations, according to Health Level 7 International, a not-for-profit health IT standards group that developed FHIR.
Proprietary and open source platforms are turning to FHIR to securely connect the outside world to EHR systems. One such open framework of healthcare-related apps is SMART (Substitutable Medical Apps, Reusable Technology), a health IT project developed by the informatics programs at Boston Children's Hospital and Harvard Medical School that was initially federally funded. SMART has adapted FHIR healthcare APIs for some of its app library, which orients toward patient information exchange and engagement. It also offers free API sandbox servers for developers to test apps, according to the project's website.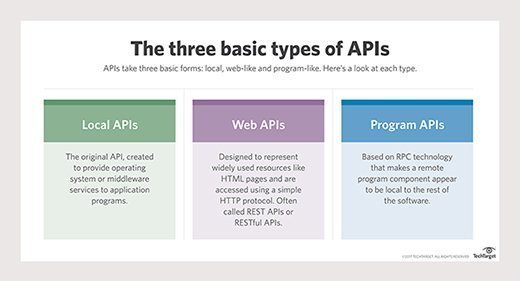 However, some health IT and informatics professionals believe their industry puts too much faith in FHIR. Too much emphasis placed on FHIR compared to other interoperability standards could delay the use of the alternative options, said David Mendelson, M.D., senior associate of clinical informatics at Mount Sinai Hospital in New York City and co-chair at IHE International, which promotes ways to improve how healthcare computer systems share information. Mendelson pointed to IHE Cross-Enterprise Document Sharing profiles -- based on web services -- that define standard endpoints and act as APIs for the exchange of health information.
Dig Deeper on Establishing interoperable electronic health systems