Share this item with your network: Strategic insight for health IT leaders

beawolf - Fotolia
News
Stay informed about the latest enterprise technology news and product updates.
Health IT providers occupied with updated HIPAA rules
Healthcare providers' resources are dedicated to meeting health IT regulations, leaving them to fit in projects such as VNAs when they can.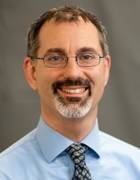 By
It's still 2014, five years into HITECH and four into the Affordable Care Act, which funded and drove many health IT data system initiatives.
At some point, healthcare provider IT organizations should be getting back to business as usual, or as they like to put it, "keeping the lights on." Upgrading old hardware. Modernizing backups. Moving data into the cloud.
Yet surveying the articles in this issue of Pulse, it's anything but business as usual. Meaningful use and updated HIPAA rules, both born of HITECH, and accountable care, a tenet of the ACA, are controlling mindshare of provider health IT leaders as well as budget spending.
Taking a look at vendor-neutral archive (VNA) systems, reporter Shaun Sutner finds out what's behind a renaissance of this formerly sleepy technology. Forcing closed-but-stable radiology picture archiving and communications systems (PACS) open for the purpose of sharing images and videos with patients via online portals -- the bedrock of meaningful use -- has not only given VNAs new life but perhaps changed the market to the point where we're transitioning from hybrid IT environments to a VNA-only standard.
Cloud VNA models and the ubiquity of camera phones have opened provider IT leaders' minds to the notion of outsourcing VNAs altogether -- and also to adding more content to the archives than traditional radiology and cardiology imaging. For instance, dermatology and oncology practices generate their own quantities of clinical images, so why not store them in the VNA along with the CT scans and echocardiograms?
In other articles, we delve into the brave new world of clinical data analytics. Specifically, our expert Trevor Strome considers HIPAA compliance while feeding data into these next-generation systems. We also break down the implications of the College of Healthcare Information Management Executives teaming up with the Association of Medical Directors of Information Systems.
Finally, having heard a lot of negativity this season around what EHR vendors call "onerous" HIPAA rules and ONC EHR certification criteria, we ask seven executives including athenahealth's CEO, Jonathan Bush, about these federal initiatives. On one hand, they are one-size-fits-all rules that some healthcare providers find difficult to comply with. On the other, meaningful use has been a huge business driver, and HIPAA differentiates the healthcare cloud from mainstream cloud vendors such as Apple and Amazon -- in a year that has seen those two flogged in the court of public opinion. Their answers may surprise you.
No doubt many healthcare CIOs would like to get back to keeping the lights on as their main gig. It doesn't look like that will be happening anytime soon. As the calendar flips to 2015, we've got all of the above to worry about -- and ICD-10 will rear its head once again, too.
Dig Deeper on HITECH Act and meaningful use requirements