Share this item with your network: Strategic insight for health IT leaders

iSTOCK/GETTY IMAGES
Evaluate
Weigh the pros and cons of technologies, products and projects you are considering.
Health IT infrastructure outsourcing puts rural providers on the grid
Health IT infrastructure cloud providers enable backup, disaster business continuity and radiology image exchange for remote providers.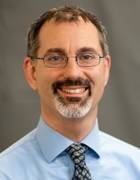 By
EmpRes Healthcare Management, LLC runs 45 long-term care facilities, nursing homes and assisted-living facilities across six western U.S. states. The Vancouver, Wash.-based healthcare management services firm needed help building out its IT and telecommunications infrastructure for, among other things, maintaining an EHR rollout to far-flung locations and complying with HIPAA's data backup and disaster recovery rules.
Previous outsourcing "bad experiences" included network and communications downtime problems that were difficult to troubleshoot, said Rod Adams, EmpRes director of network operations. The downtime impaired scheduling software and delayed critical nursing alerts.
We compare ourselves to DropBox or LinkedIn, but for medical images.

Willie Tillery,
CEO, Accelarad
When it came time to integrate an EHR into the mix of software on its network and roll it out everywhere, including places like Ely, Nev., and Idaho Falls, Idaho, EmpRes put out a request for information to telecom and IT outsourcing service providers. It spent a year narrowing the choice of vendors, announcing Integra Telecom, Inc. as the winner of the bid last fall. EmpRes settled on a hybrid cloud approach, keeping clinical data at home on its servers but contracting Integra to colocate operational and financial data in its data centers.
"Healthcare is a segment that demands a few things," said Ken Smith, executive VP of sales at Integra, which provides infrastructure to 15 of the 51 largest U.S. healthcare providers as measured by telecom spend. "Because of things like imaging and EHR, we have to have high bandwidth and capacity. It has to be secure, and it has to be reliable."
Integra also acts as a conduit between EmpRes locations for clinical and other data requiring privacy and security compliance, but the company doesn't store it. These services comprise MPLS networking, including routers for about 50 locations, wireless failover circuits and a majority of primary rate interface (high-speed Integrated Services Digital Network) and long-distance phone services for these locations.
Where EmpRes uses Integra infrastructure to move clinical data, the data transactions are exempted from business associate requirements in the same way that physical carriers of data such as FedEx or the U.S. Postal Service are not HIPAA business associates when transporting patient data.
While the technology and compliance issues are large problems to solve when using cloud providers for health IT, the business interaction between healthcare provider and outsourcing service is just as important. In the end, Adams said, EmpRes' purchasing decision came after months of considering nearly 20 bids. Integra was willing to work with EmpRes to negotiate a contract that both companies could live with.
"The competitors' contracts were much longer and numerous." Adams said. "They were very intertwined and these contracts didn't even agree as to standards of services. They were all terminated randomly so that any attempt to ever leave their service, no matter how bad, would entail penalties that were not acceptable."
Accelarad, Dell enable cloud radiology exchange
Two third-party Software as a Service vendors, Dell, Inc. and Neurostar Solutions, Inc. dba Accelarad are making headway in convincing providers to host millions of radiology and cardiology studies in their clouds. In many cases, rural providers and their patients reap the benefits as they plug into larger health systems' specialty services.
For the radiology providers, the major benefit is cost savings, as these cloud providers eliminate traditional CD/DVD transport of patient studies as well as package delivery fees and upkeep on disc-burning equipment. It also makes images available for download very quickly for both patients and providers, compared to several days via disc.
At Aspen Valley Hospital in the Colorado resort town of the same name, skiers fly in from all over the world -- and some of them suffer injuries requiring radiology scans that need to be sent to their physicians and specialists back home. The 25-bed hospital's CD burner couldn't keep up with demand, and patients were frustrated with delivery times, especially when snowstorms slowed down the process even more. Furthermore, sometimes the carrier would damage CDs in transit, restarting the process from scratch.
"There's been a patient where we've had to ship it four-five times, I'm not kidding," said Jo-Dee Russell, chief imaging technologist, adding that the hospital determined that the process required about 10 hours of work per week for burning and shipping discs. "I think the post office, using all the machines they have to feed [mail] through, smush[es] our CDs, even though we write 'fragile' in black Sharpie."
Emailing studies securely can work in a few cases, but not for larger, more complicated imaging studies such as ultrasounds or MRIs. The hospital decided to migrate all of its digital radiology sharing to the cloud, choosing Dell over several other vendors. While that process is still being finalized over the next few weeks, PACS Administrator Dean Bissinger said that the CD processing work will be changed to information management, and will be uploaded to a secure portal managed by lifeIMAGE, Inc. via Dell's cloud.
"The benefit for me is that I don't have to deal with the CD system," Bissinger said. "It's very good for what it is, but it's very problematic. It's got several different points of failure -- labeler, cartridge, robotic arm -- if any one has an issue, it's a call back to the company, wait a few days to get a part, and then work through it. In the meantime over those few days, we have people who still want images right away, and it's not going out the door."
Accelarad, a competing vendor in the radiology cloud space, offers analytics that track trends in a provider's image sharing, including types of studies shared and a dashboard reading for money saved in CD burning and shipping costs. The service, said Jonas Rydberg, M.D., Indiana University School of Medicine professor and chief of radiology at Methodist Hospital in Indianapolis, connected to a dozen IU health system -- known as Clarian -- hospitals in its network.
Rydberg said he's using the service "under the radar," meaning that there was no formal announcement of the rollout. While he did get the blessing of the radiology information system director as well as administration to sign up for Accelarad, the service was simple enough to set up that he and his colleagues could quickly begin sharing the millions of images generated annually by the Clarian hospitals without much support from the IT department.
Use cases include sending images to patients' home providers or other specialists within or outside their network to whom they refer patients; the images can accompany the referral and save retesting costs. Clarian physicians can also exchange images within their network for consultations and second opinions, driving more informed treatment decisions.
So far, 46 hospitals outside Clarian have connected to its Accelarad network, which costs about $2,000 in startup costs. "I don't have to think farther than, 'Can one hospital, in the next five years, create a difference for one single patient?' Then it would pay off," Rydberg said, adding that he and his colleagues had no hesitation engaging a cloud vendor to handle clinical data.
The only political problem he was worried about in launching the service, he said, was that other radiology practices would be scared his staff was trying to take away their business with the new image exchange channel. So instead of publicizing the rollout, Rydberg's group approaches other hospitals as the use cases dictate their need for inclusion. It's another facet of the "under the radar" philosophy.
Accelarad CEO Willie Tillery said the "freemium" model, akin to DropBox, is working for his company's service. Inside the Accelarad network, once connected, providers can share up to 200 studies for free. Subscription fees kick in when a provider wants to share more than 200 studies; share outside the subscriber network; run analytics on the images being shared; or run utilization reports and other services. He said Accelarad is gaining popularity in the Midwest. All hospitals in Kansas, for example, are connected to its image sharing network.
"We compare ourselves to DropBox or LinkedIn, but for medical images," Tillery said, adding that the HIPAA-compliant encryption, user privileging and audit trails make it medical-grade.
Let us know what you think about the story; email Don Fluckinger, news director, or contact @DonFluckinger on Twitter.
Dig Deeper on Health care cloud architecture