Share this item with your network:
Strategic insight for health IT leaders

beawolf - Fotolia
Health IT experts reveal their wish list for vendor neutral archives
Four health IT experts share their wish list for vendor neutral archives in 2017 and beyond. Dream features include interoperability standards and enterprise content management.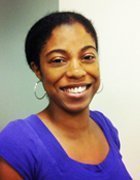 By
Vendor neutral archives allow providers to stores all of their images and data in a standard format that can be accessed by other systems, regardless of the vendor. The content is consolidated in a single centralized repository that is easily accessible and interoperable with other systems. Data is captured and stored once and users are able to retrieve it multiple times from multiple different applications.
The market for medical imaging management -- including vendor neutral archives (VNAs) -- is expected to reach $5.78 billion by 2021, due in part to advances in diagnostic imaging and image management, as well as increased adoption of the technology.
SearchHealthIT asked four experts what VNA features and improvements are on their wish list for 2017 and beyond. Their answers included support for multiple imaging formats and embracing interoperability standards, as well as clarity around what constitutes medical imaging.
Our experts also wanted to see the expansion of vendor neutral archives into an enterprise content management system that moves beyond simply managing and storing traditional images to managing different types of content across an enterprise, including video.
Here's more about what these experts want from VNAs in the coming year:
Joe Marion, principal, Healthcare Integration Strategies LLC
"VNAs will need to continue to progress beyond DICOM [Digital Imaging and Communications in Medicine] to address all imaging formats as enterprise applications proliferate. They should also embrace emerging standards such as FHIR [Fast Healthcare Interoperability Resources] to enhance interoperability."
James Wellman, CIO, Comanche County Memorial Hospital in Lawton, Okla.
"One of the things that we noticed was inconsistencies from different companies in what they defined as a VNA and that some of them were DICOM imaging only. So [we would like] a little clarity around all imaging, the definition of medical imaging and the ability to bring in all those new technologies for producing an image as well."
Rasu Shrestha, M.D., Chief Innovation Officer, University of Pittsburgh Medical Center
"What needs to happen going forward is that [VNAs] shouldn't just be seen as a single-bucket strategy. This should be seen as an opportunity for us to really look at workflows and needs from a true enterprise perspective and expand the notion of what we've traditionally done … and make that into an intelligent enterprise content management system."
Mari Teitelbaum, vice president of technology and CIO, Children's Hospital of Eastern Ontario
"We are looking at VNAs for dual uses: storage of legacy data to allow us to sunset legacy systems and a document management system for scanned content [such as] images. Integration with our [hospital information system] is, of course, non-negotiable [and] critical for optimal user experience."
Dig Deeper on PACS (Picture archiving and communication system)