Manage
Learn to apply best practices and optimize your operations.
Everett Clinic tackles data analytics, stage 2 criteria
CIO Becky Hood lays out Everett Clinic's strategic vision for data analytics and patient collaboration in this SearchHealthIT Q&A.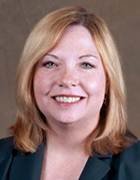 Physician-owned, multi-specialty The Everett Clinic employs 400 doctors across 12 locations in Snohomish County, Wash., so it's no small feat that everyone is up and running on the same electronic health record system and sharing information internally.
With the IT foundation in place, Everett is ready to take the next step -- building a data analytics model to help transform care, improve quality and foster collaboration among its medical staff and hospital partners in the Puget Sound region. Becky Hood, Everett's CIO, who is participating in the iHT2 Seattle Health IT Summit, discussed analytics in health care with SearchHealthIT.com.
SearchHealthIT: Tell me about Everett -- are all your locations functioning on one electronic record system? Do physicians and other medical staff receive training on how to use the system and on how to report data?
Becky Hood: We had been building our own internally-developed EHR [electronic health record] system for 10 years and rolled it out to all our physicians through 2007. Since then we made the strategic decision to convert to Epic Systems Corp.'s EpicCare and have been live on that system for nearly five years. We were ahead of the curve, switching prior to the start of the meaningful use incentive program and the requirement to use certified EHR products.
Training is now just part of the routine. New employees receive training at orientation, and lots of staff come in with experience using Epic and other EHRs already. We also conduct physician-specific workshops and host peer-to-peer training. For new releases of the system, there is hands-on training. We're fully utilizing the Epic system.
Clinical data is typically considered more robust for use in analytics, but it still seems simpler to pull claims data and analyze interactions retrospectively. What type of system must be developed for data to be culled from electronic records and analyzed nearly in real time to provide the sort of feedback organizations want?
In the last two years, the use of Epic products in our region has grown, making it easier to share patient-specific information with other Epic sites on a daily basis. Internally, we are using our data and various database reporting techniques to conduct analytics. We converted our disease registries to utilize Epic data, and there's information on patients with chronic conditions -- diabetes, asthma and other key conditions -- that our physicians can access through a portal. We use Reporting Workbench where possible. You can drill back down into the patient chart information through it. We also write Crystal reports out of the Epic Clarity database; those are more static reports, but they help increase our ability to answer specific questions.
The next step in our evolution has been combining Epic data with data we receive from our Providence Regional Medical Center, our partner hospital. We can receive daily census data for the emergency department. We combine that hospital data with our data, and we're starting to combine some of the data we receive from our health plans as well to do broader population management. That's definitely going to be an area we focus on over the next three years.
For us, strictly as a provider organization, part of the challenge is getting good data from the hospitals where our patients are seen. When you're a separate entity, you really have to work those business relationships. Because we don't have a health plan, we're receiving eligibility and clinical information from a variety of plans and in all different formats – [and] at this point, we're just trying to categorize that and see how we can use it.
How is Everett Clinic using data analytics now? Are there any particular departments or areas of care that have responded easily to analytics? Can you point to specific improvements that have been made through the support of analytics (operational, clinical, financial, etc.)?
One of the data analytics areas that's been key to trying to reduce the overall cost of care is understanding and controlling institutional usage. Combing data from the hospital and health plan sources has really helped us bring down our admission rate per 1,000. We've focused on our Medicare Advantage patients and have brought down emergency room visits from that population.
By getting daily census information, we can follow up with our patients who've just been discharged and ensure they get in for an office visit -- under a week from discharge is our goal. We've also put in a one-call hotline for the ED: If a patient comes to the ED with a problem identified as non-urgent, the doctor is able to call another physician to help schedule an office visit the next day, rather than admit the patient into the hospital.
Enterprise business intelligence is one of our major initiatives. Part of that is the clinical analytics piece, and the coordination of a data mart to develop interactive reports, rather than static information. Another component is creating a financial data mart. Rather than continuing to do budgeting out of Excel, we bought a budget advisor tool from Kaufman Hall. The financial data mart is fed by data streams across the operation and it can be used to answer questions beyond budgeting. Eventually the clinical and financial data marts will converge into an enterprise data warehouse. That will happen over the next two years.
After financial and clinical, the next component we'll turn to is labor analytics and workforce management. This will be around staffing and making sure we're operating as efficiently as we can be as well as staffed to meet patient demand.
Part of that is making sure we're offering hours that the patient want to be seen in. We have evening and weekend hours and the analytics to support it. This could impact clinical quality and hospital admissions, too; if patients feel they have access to their physician offices, they won't need to visit the ED.
Do you think accountable care organizations (ACOs) will become the model of care delivery in the near future? How will information technology and payment reform support and/or hinder that model?
We are trying to act like an ACO now, and we have the same goals as the model being developed nationwide. Part of those goals includes the information we're categorizing from our health plans. Because of that, we're assuming risk for some of our contracts with the health plans. That means we owe the health plan data back through reports. We have to make sure it's information that's accurate and can be used. We're still building the data formats for this initiative, and eventually this will become part of the data mart [that will] be used in analyzing population health.
What role will Stage 2 of the meaningful use incentive program play in spurring more analytics within health organizations?
We were one of the first to attest and receive payments through Stage 1 of the program. As far as Stage 2 goes, there are a few things we have to work on developing with Epic that aren't as easy as Stage 1 steps. Some of those are documenting patient education, reminders and the requirements for sending data to health agencies. That's more of a matter of gathering, formatting and measuring.
In terms of some of the comparative analytics portion of Stage 2, it's a tricky thing to know what's useful and valuable to compare. I don't know that organizations have seen the value they hope will come out of those endeavors, but now that more physicians are on electronic records we can start looking for data in more consistent formats.
What will be really powerful is when vendors begin integrating analytics applications into workflow -- that's where it's most useful.
As health care organizations become more tech-savvy, they can ask for information to be delivered in consistent formats. Changing expectations and demanding more useful tools will help. We're having good luck with partnerships with health plans and others who want to improve quality and reduce costs, too. That greater focus on collaboration is key. We're of a like mind.
Dig Deeper on Clinical data analytics software and systems