Share this item with your network:
Strategic insight for health IT leaders
Sergey Nivens - Fotolia
Data analytics aids value-based reimbursement, but bigger goals loom
Although data analytics will play a role in precision medicine, experts say we're far from achieving the full potential. Instead, the focus of analytics now is on value-based care.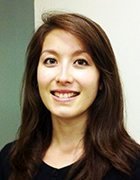 By
Healthcare organizations have spent years installing electronic health records and other information systems that collect data and improve patient care.
With all that data in hand, now the challenge is to take advantage of it for value-based reimbursement and show that it is being meaningfully used. Many experts believe the opportunity for transforming that ocean of data into something understandable and valuable in clinical care lies in data analytics, whether it be predictive analytics, big data or genomics.
But there's a short view and long view with data analytics in healthcare. The short view, and the goal most within reach of many in healthcare, is for data analytics to track quality and performance measures for value-based reimbursement.
"You'd be hard pressed to find an organization that's not looking at data and trying to do outcomes measurements," said Vindell Washington, M.D., principal deputy national coordinator at the U.S. Office of the National Coordinator for Health IT. "A large part [is] based on kind of a pivot that's happened in the payment arena and the quality folks have pushed really hard for."
This is especially true with the introduction of alternative payment models for value-based reimbursement such as MACRA. More formally known as the Medicare Access and CHIP (Children's Health Insurance Program) Reauthorization Act, MACRA is a new healthcare law that reforms Medicare reimbursement for physicians.
Meanwhile, the long view for data analytics in healthcare centers on precision medicine, which is still out of reach for most healthcare organizations.
Washington sees data analytics as being broken up into three ascending levels: Payments, population health, and genomics and precision medicine.
A quick explanation of MACRA
The Medicare Access and CHIP (Children's Health Insurance Program) Reauthorization Act (MACRA) reforms Medicare payments and is part of a national shift toward value-based reimbursement. MACRA only applies to individual physicians.
MACRA makes three key changes to Medicare payments:
Ends the Sustainable Growth Rate formula to determine Medicare payments.
Makes a new framework for rewarding healthcare providers for providing better -- not just more -- care.
Combines existing quality reporting programs into one new system.
MACRA creates a Quality Payment Program, which is made up of the Merit-Based Incentive Payment System (MIPS) and Alternative Payment Models (APMs).
MIPS is a new program that combines aspects of healthcare quality reporting, value-based care and electronic health records (EHR) incentives into one single program. Eligible physicians will be measured on quality, resource use, clinical practice improvement and meaningful use of certified EHR technologies.
APMs create a new way to pay healthcare providers for the care they give Medicare patients and will increase transparency of physician-focused payment models.
MACRA sets a timeline for healthcare organizations to transition to value-based reimbursement from 2015 to 2025.
Dig Deeper on Clinical data analytics software and systems