everythingpossible - Fotolia
Manage
Learn to apply best practices and optimize your operations.
Connected care a focus for CEO of Philips North America
For Brent Shafer, CEO of Philips North America, the name of the health IT game is connected care. Shafer explains that this is his focus professionally and personally.
Both personally and as CEO of Philips North America, an Amsterdam-based technology company, Brent Shafer is focused on one aspect of health IT: connected care (also known as connected health).

Download this free guide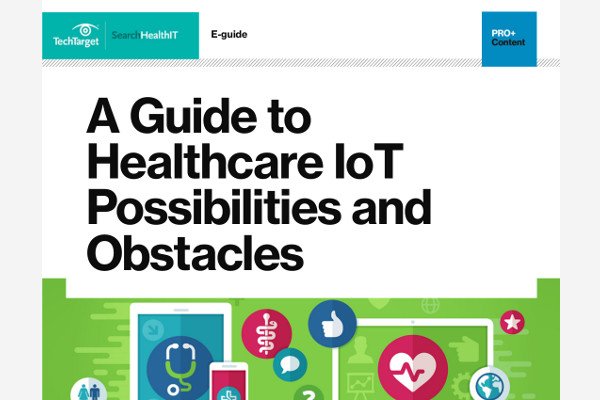 Download Complete Guide to Healthcare IoT Now
Healthcare IoT has the potential to greatly improve patient care – but it's not without its challenges. Download this essential guide in one PDF and learn how to overcome the obstacles: security, data overload, regulations, and more.
In this Q&A, Shafer explains why he's so focused on connected care both professionally and personally. First, he recognizes that the baby boomer generation is aging, which means that care and the monitoring of patients will need to extend beyond the hospital. This is an area where Shafer believes connected care will offer great value especially with the inevitable increase in the aging population.
Second, Shafer said he's been inspired to pursue the development of connected care technologies on behalf of Philips and personally due to his own experience with the birth of his children.
While connected care is Philips' and Shafer's main focus, Shafer added that they are also focusing on imaging as well.
What are the top areas in health IT that Phillips is focusing on and why?
The contribution that can be made for effective clinical decision-making and better care for millions of people is a very high interest and very motivating mission for me personally.

Brent ShaferCEO, Philips North America


Brent Shafer: I think the top areas for us are ... around connected care. We monitor, globally, 275 million lives a year. That's growing at a very rapid rate and that's between what we do in acute care delivery, in home care, and even for alert systems, healthcare alert systems for elderly people in their homes. So that is a major interest for us ... and I think an area we can make big contributions, especially as you think about the aging population. In the United States you have 57 million baby boomers aging and requiring more healthcare as they age and they will be in and out of hospitals with an increased incidence of chronic conditions that just goes with aging. So we think that is a very important place that we can contribute, and that's very much where we're focused. We think we can make a difference there. And I think the other areas for us are, I would say, around imaging and the applications in imaging and how we can create solutions that help to do very effective first time right diagnosis, because that is such a key step in the delivery ... [and] then on to treatment and better outcomes for the patient. So those are two areas that are core to us and are key areas for investment.
For you personally, what health IT innovations are you keeping an eye on or that really grab your attention and why?

Shafer: I think the highest interest for me, you know, I hate to repeat on a theme, but it is the connected care and what we can deliver there. ... I have kids that were born early, twins that were born very early, premature, and were on the intensive care monitoring for nine weeks before they came home. They're grown adults now, thankfully. But, you know, to me that's very motivating when you look at what's possible, moving clinically monitored data and aiding clinical decision support around that. ... The contribution that can be made for effective clinical decision-making and better care for millions of people is a very high interest and very motivating mission for me personally. So that's where I'm focused.
Dig Deeper on Mobile health systems and devices