Share this item with your network: Strategic insight for health IT leaders

iSTOCK/GETTY IMAGES
Compliance with meaningful use regulations for specialists is attainable
Meaningful use for specialists can be difficult. But for radiologists, with some creative technology development and training, attesting is possible.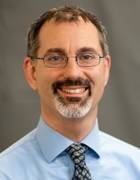 By
The Centers for Medicare & Medicaid Services has written exceptions to some meaningful use regulations for specialists like radiologists, for whom the use of electronic health records has less incentive and more complications than for primary care physicians. But as the government moves through the more technically complex later stages of meaningful use, there will likely need to be many more exceptions to keep specialists in the game. Read this two-part series to understand what radiologists are doing to make meaningful use possible in their practices.
One such group working toward attestation is the Center for Diagnostic Imaging (CDI), based in Minneapolis. CDI employs more than 400 radiologists spread across 116 locations and 90 mobile radiology units.
Linda Bagley, vice president of business systems and operation support, said the company developed software -- and had it certified through the Drummond Group's Office of the National Coordinator (ONC) for Health Information Technology certification process for meaningful use -- to support collection of meaningful use data points such as blood pressure, medication allergies, smoking status and other patient demographic data. CDI also had to develop training protocols for radiologists and support staff so they could learn how to use the software and how to deal with certain situations, such as what to do when a patient registered a high blood pressure reading, since they weren't primary care physicians (PCPs). Moreover, CDI developed software to track compliance with meaningful use criteria, company-wide.
As of November 2012, CDI's meaningful use efforts were still in the pilot program stage; 57 radiologists attested to stage 1 in 2012, and 43 of them had received incentive checks.
"When we first started out, there were few experts in meaningful use; everyone read the requirements a little differently," Bagley said in a presentation at the Radiological Society of North America (RSNA). She outlined CDI's internal process of vendor evaluation in 2011 that ultimately resulted in the company deciding to develop its own software support for meaningful use.
Stage 2, she said, will require additional software certification, and more intensive training for radiologists and their associates in the realm of patient education as that requirement moves from an optional ("menu") to mandatory ("core") criteria. Clinical decision support requirements will also require new staff education, she said, as well as patient engagement requirements that mean they'll need to learn to post test results to a Web portal and ensure at least 5% of patients download them.
Other large providers are tackling meaningful use with systems upgrades. At the 22-hospital Intermountain Healthcare system based in Salt Lake City, almost 2 million cardiology and radiology imaging studies pass through the network each year. They enlisted Dell Healthcare and Siemens to create a one-size-fits-all imaging archive to house them all, breaking down many separate data silos in which the studies previously resided.
The new system has been contracted and was at the "gear on the loading dock" stage of implementation late last year, according to Geoff Duke, imaging information systems manager. It brings together several overlapping goals. "We get disaster recovery and business continuity, so it's actually two gains we get out of it," Duke told SearchHealthIT. "HIPAA compliance is an issue [the archive helps address], and we have meaningful use compliance we have to meet."
Less difficult for hospital-employed specialists
Hospital-employed radiologists have it easier, because they probably are meeting most of the meaningful use criteria already. Most hospitals are running certified electronic health record (EHR) systems and have the required patient demographic data already entered into their records.
"We were added to the list of eligible providers with, really, little additional work," said David L. Weiss, M.D., a radiologist and imaging informatics physician coordinator at Carilion Clinic in Roanoke, Va., whose department added about a million dollars' worth of EHR incentive funding to his facility's coffers. "In gratitude, the hospital has decided to award the radiology department...nothing. Bupkis. Not even a 'Thank you'. The organization, though, does benefit from that."
Vendors gearing up for coming interoperability requirements
Concerns about meeting federal initiatives didn't seem to faze software vendors, storage service providers or free-standing radiology clinics as they prepared for meaningful use. Work has begun in earnest to support stage 2, which will require radiology images to be shared soon after they're read. PCPs who attest to meaningful use also must order radiology procedures electronically, so even radiologists who aren't signing up for EHR incentives must be able to receive the electronic orders from referring PCPs, requiring some baseline technology support.
Both GE Corp. and McKesson Corp. were deepening data interoperability between radiology information systems and EHR systems by providing radiologists with new viewers that gave EHR data to them as they read images, and porting those images to the Web and mobile devices so PCPs and patients can have easier access to their data when health care providers hardwire those processes into their workflows. Lighter-weight viewers are becoming the norm as the vendors prepare for patients and docs to view what used to be large image files on tablets and smartphones via Web servers.
Jeanine Banks, GE general manager of global marketing for specialty solutions, said the industry is moving toward standardizing data for the sake of interoperability between different vendor EHR systems. Meaningful use and more efficient workflows in general are driving these technology initiatives that, at the same time, must promote HIPAA compliance.
"To service all the stakeholders today -- radiologists, referring physicians, the other clinicians in the other departments -- it's important that you have strong interoperability," Banks told SearchHealthIT. "Our strategy is to support Web access for the radiologists so they can pull data from the other systems."
Let us know what you think about the story; email Don Fluckinger, news director, or contact @DonFluckinger on Twitter.
Dig Deeper on HITECH Act and meaningful use requirements