Share this item with your network:
Strategic insight for health IT leaders

everythingpossible - Fotolia
Coming soon to a hospital near you: ICD-10 deadline nears
This issue of SearchHealthIT's Pulse e-zine looks at the upcoming ICD-10 deadline, with a focus on the final prep work before the Oct. 1 transition.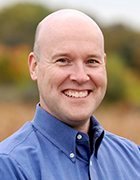 By
A long time ago, in 1977, people flocked to theaters to see the first Star Wars movie. After a string of successful sequels and prequels, the next film in the series, Star Wars: The Force Awakens, will debut in December 2015.
ICD-9 has its roots in the 1970s, too, as the U.S. adopted the code set for disease classification in 1979. However, in the 36 years since then, time froze for ICD-9 while physicians and developers achieved medical and technological advancements across the world.
There is finally an ICD-9 sequel coming soon, as the ICD-10 deadline to go into effect in the U.S. occurs on Oct. 1.
This issue of Pulse leaves behind the politics and lobbying -- all of which contributed to years' worth of delays in ICD-10's introduction in America -- and looks ahead to the final prep work for the Oct. 1 transition and the success stories so far.
Contributor Josh Albright comes at the issues from a new angle, as he argues that for IT folks, the ICD-10 deadline is akin to changing the oil in a car -- but it is not so mundane for revenue cycle management professionals in healthcare. Albright's theme centers on the need for IT and finance departments to tag-team their efforts to monitor ICD-10 inconsistencies in insurance claims.
Tips on navigating ICD-10 come straight from CIOs interviewed by SearchHealthIT news and features writer Shaun Sutner. He talked to people involved with ICD-10 testing in advance of the Oct. 1 deadline to find out what successes they accomplished.
The ICD-10 deadline is not mundane for revenue cycle management professionals.
Meanwhile, SearchHealthIT news writer Kristen Lee outlines CMS resources for providers to check out, including an interesting (and somewhat binding) collection of FAQs about the ICD-10 deadline from the agency.
There may not be quite as much anticipation for ICD-10 compared with the upcoming Star Wars flick, but make no mistake: The pressure is on both releases to perform well. It's unlikely we'll see another installment of ICD in the U.S. for decades, so all providers should get comfortable in their seats and enjoy the show.
How will you prepare for the ICD-10 deadline in the final weeks before the transition? Drop me a line at [email protected] or let me know on Twitter @Scott_HighTech.
Next Steps
With ICD-10 looming, many physicians just aren't ready
AHIMA fires back against misinformation surrounding ICD-10 delay
CIO John Halamka weighs in on postponed ICD-10
Dig Deeper on ICD-10 implementation and training