Share this item with your network: Strategic insight for health IT leaders

iSTOCK/GETTY IMAGES
Manage
Learn to apply best practices and optimize your operations.
Better quality measures, analytics needed for development of ACO models
Providers are rapidly transitioning to accountable care models, but without better quality measures, these plans may have limited success.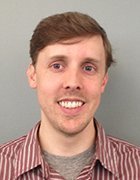 By
This is the first part of a two-part series on accountable care organizations (ACOs). This half covers the continuing development of ACOs and why it's crucial that quality metrics are defined sooner rather than later. The second half of the series dives into how some providers are preparing themselves to transition to an ACO model.
Many payers and providers have high hopes for the ongoing, industry-wide transition to pay-for-performance models, but poorly defined quality metrics and a lack of analytics technology adoption could derail these accountable care models before they have a chance to deliver on their promise.
"We have a situation that is actually very disappointing," said Allan Goroll, physician at Massachusetts General Hospital and professor of medicine at Harvard Medical School. "We have poor metrics for performance, little work being done on improving those measures and very little attention being paid by payers to more meaningful metrics. Instead we're just doing the quick and dirty."
Goroll, who is in favor of the theory behind pay-for-performance, said failure at this stage could have major consequences. During this time of transition, if ACO models do not contribute to improved value in healthcare, the entire concept may be abandoned.
An industry in transition
The momentum behind performance-based payment models is significant and growing. Most private payers operate some form of pay-for-performance reimbursement system. Medicare has also been active in promoting accountable care, operating several pay-for-performance reimbursement plans.
It's actually giving performance measurement a bad name because clinicians see this as silly.

Allan GorollM.D., Massachusetts General Hospital
Performance-based payments could soon become baked into Medicare. Congress is currently debating repealing the sustainable growth rate, a perennial source of fear and ire for clinicians, and replacing it with a new system that ties reimbursement to quality care. Estimates say 428 hospitals currently operate as accountable care organizations, and 14% of the public receives care from an ACO.
But much of this movement toward pay-for-performance may be built on shaky ground. Undergirding the whole system is a collection of quality metrics organizations must meet in order to receive reimbursement. Goroll said many of these metrics fail to address the health needs of patients.
For example, most performance-based plans have quality metrics that require physicians to get the blood pressure or hemoglobin A1c of diabetic patients to a certain range. However, Goroll said achieving a specific number on these measures is not what makes a person healthier. Instead it is the degree to which a patient improves on these measures.
If a physician is able to help a diabetic patient significantly lower their blood pressure or hemoglobin A1c within six months, that doctor is probably providing high-value care. However, if the patient's measures remain just outside the target level, the doctor will not be recognized or rewarded for it. This is the problem, according to Goroll.
He contends that quality metrics have been developed in this vein because they are easier for payers to define and easier for physicians to track. He thinks it is the responsibility of payers to help physicians adopt computer systems, possibly electronic health records, that make it possible to capture more clinically meaningful evidence of improved care. Without this progress, support for ACO models could collapse as physicians start to view quality incentive programs as irrelevant.
"What you have is bonus by target rather than by degree of improvement -- and that makes no sense," Goroll said. "It's actually giving performance measurement a bad name because clinicians see this as silly. There's a general sense that these are silly metrics and they have no credibility and that they are really of no value."
Slow adoption of analytics
Efforts to define effective quality metrics are only half the battle. Once physicians have collected data on the care they provide, they need to be able to run advanced analytics on that data in order to get any useful information. On this count, providers have yet to get up to speed.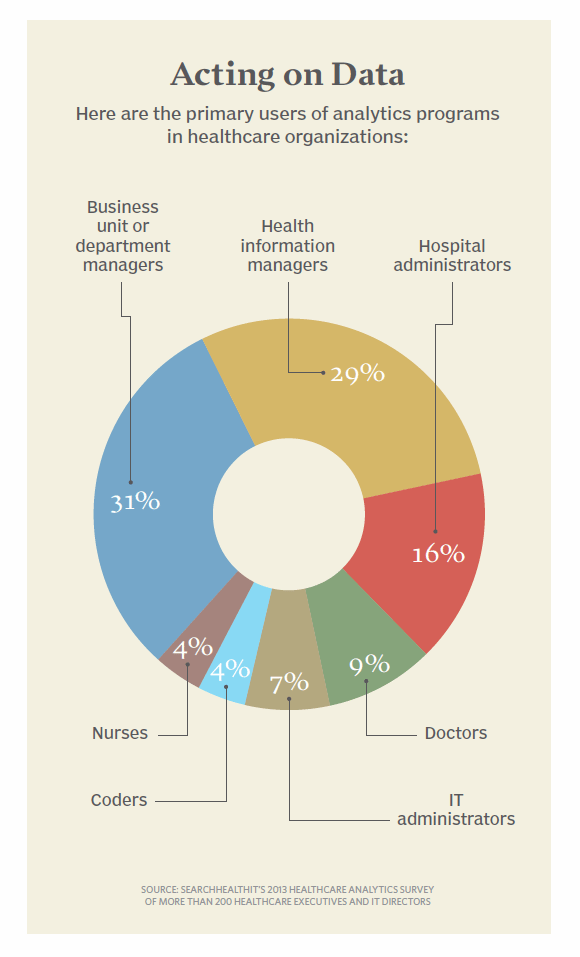 While adoption of EHRs is increasing at a rapid rate, adoption of analytics technology has been much slower. A review conducted by HIMSS Analytics indicated that only about 30% of the nation's hospitals use a clinical data warehousing or data mining tool. Adoption rates are lower at smaller hospitals.
Teresa Koenig, M.D., senior vice president with the Camden Group, said the main reason for this slow adoption is the fact that providers are being asked to do so much else right now. Her consultancy organization helps providers with the transition to accountable care.
"And you don't see too many people going to [big data analytics] yet because their focus is on what's right in front of them -- meaningful use and ICD-10 -- they need to meet to keep the operations running," Koenig said.
Furthermore, she feels some providers aren't aware of the limitations of the EHR systems they are implementing. They often assume that this one system will be able to accommodate all their data needs, but, in fact, most EHR systems have limited analytic capabilities. They also struggle when it comes to moving data between providers. Koenig pointed out that an accountable care organization will need to be able to share data among hospitals, physician offices, labs and radiologists. At this point, EHRs can be a barrier to this type of data exchange.
The inability to analyze data may make it difficult for providers to succeed in a pay-for-performance world.
"When you want to look at population health, you need to go to big data analytics that can bring in an unbelievable amount of data and turn it into information for the provider," Koenig said. "I really see analytics not driving the change but supporting it -- like the glue."
While few providers have the analytics technology in place to take full advantage of pay-for-performance programs, it is still important for them to start thinking about ACO models. The hardest part often is getting all the physicians on board, which is more of a cultural change than a technical one. Even if a medical office has to start by tracking performance with pen and paper, it's better than doing nothing, Koenig said.
Ed Burns is site editor of SearchBusinessAnalytics. Email him at eburns@techtarget.com and follow him on Twitter: @EdBurnsTT.
Dig Deeper on Establishing interoperable electronic health systems